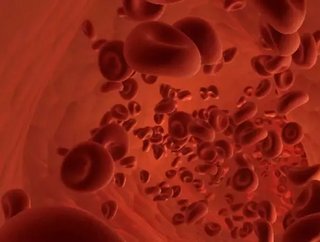 According to the Global Sepsis Alliance (GSA), "Sepsis is one of the most pressing healthcare challenges faced by the world today." It aris...
According to the Global Sepsis Alliance (GSA), "Sepsis is one of the most pressing healthcare challenges faced by the world today." It arises when the body's immune system responds to an infection too severely and damages vital organs and tissues. Such a reaction can lead to shock, multiple organ failure and in many cases, death.
The consequences of sepsis are devastating, not just in an emotional sense but in an economic one too. The following statement from the GSA makes its impact even more concerning: "Sepsis is the most common, least recognised illness in both the developed and developing world." Every day, it is responsible for approximately 10,000 deaths, but it is often misunderstood as being 'blood-poisoning'.
The GSA is an organisation that was set up in 2010 with the aim of uniting healthcare professionals and voluntary organisations in the global fight against sepsis. It is passionate about enhancing the understanding of sepsis and supporting the development of treatments and vaccinations. But most of all, it wants to increase the awareness of the disease.
Cases of sepsis are rapidly increasing across the world and in developed countries they are rising by eight to 13 percent a year. Dr Konrad Reinhart, the Director and Chairman for the Global Sepsis Alliance, adds: "There is recent official data from the Center of Disease Control (CDC) in the US which says from 2000 to 2008, the incidence of sepsis and resulting hospital admissions increased.
"They have grown from around 200 per 1000 inhabitants in 2000, to 340 in 2008. Also, in 2008 the costs for hospital treatment were US$14.8 billion, but these have increased by an annual rate of 11 percent." It is thought there are two factors that are contributing to these increases; an ageing population that is being subjected to more and more aggressive surgical interventions, and a rising resistance to drugs.
In an attempt to prevent more sepsis-related hospitalisations and deaths from occurring, the GSA has recently launched a new initiative which aims to make people aware of the condition, its symptoms and the impact it can have on communities. "Sepsis can be prevented," comments Professor Reinhart. "In the developing world it can be prevented by having better sanitation and hygiene processes, improved nutrition, clean water and promoting vaccinations in children.
"But the main way it can be prevented is if it is recognised early and the patient receives adequate measures of treatment. Treatments, like antimicrobials and intravenous fluids must be initiated when the first signs of organ dysfunction appear. If they are given in the first few hours the survival rate may be up to 80 percent, but studies suggest with each hour of delay the mortality rate increases by five to eight percent."
The GSA is trying to reach out to a wide range of people with this campaign and one particular target audience is healthcare professionals and GPs. They are in an ideal position to spot the first signs of sepsis and therefore need to be fully aware of the symptoms – fever, rapid breathing, shivering – so it does not get misdiagnosed as flu.
It is also important for the public to understand the warning signs of sepsis and keep an eye out for symptoms of the illness in themselves, friends and family members.
But why is sepsis so unrecognised?
According to Reinhart, one aspect is almost a miscommunication. He explains: "If people die from sepsis, in the death certificate it says differently. For example, 'died from pneumonia', 'died from appendicitis', 'died from urinary tract infection', but people only die from these illnesses when the infection turns into sepsis. So there has been a kind of misnaming and inadequate classification in death certificates."
He continues: "We are also trying to reform education in universities so that sepsis becomes a fixed part of the curriculum. For a long time there was no lobby for sepsis which is another reason why it is so under recognised. That is what we want to change; better teaching for healthcare professionals and also better teaching for the public."
Although the Global Sepsis Alliance has been in action for less than two years, the benefit of having an international body committed to tackling this disease is clearly beneficial. There are more and more healthcare institutions across the world that are taking notice of sepsis. For example, 150 hospitals in Brazil have now declared sepsis as a major issue.
Meanwhile, the first-ever World Sepsis Day will take place on 13 September 2012 and will result in media coverage and global recognition of the condition. "Comparing this to the situation 10 or 20 years ago we have made great progress," Professor Reinhart says.
"We have a target for 2020 which is to reduce the incidence of sepsis and its mortality rate by 10 percent.  We also want to get people to benefit from vaccinations and we want to set up a sepsis register to monitor what goes on over time, so there are a number of concrete targets in place. But awareness of sepsis is steadily increasing and that is what we strongly encourage."