NHS trials test that predicts sepsis 3 days in advance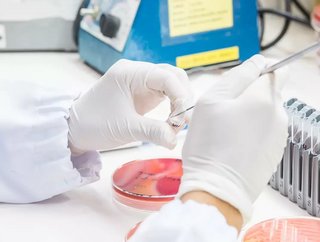 Queen Alexandra Hospital is trialling a new sepsis test by Presymptom Health that uses machine learning to detect the onset of the disease
A new test that can predict sepsis before the patient develops symptoms is being trialled at a National Health Service (NHS) hospital in the south of England. 
Clinicians at Portsmouth's Queen Alexandra Hospital are leading medical trials of the blood test, which they hope will help them save thousands of lives a year. 
The test is being developed by government spin-out company Presymptom Health, but the research began over 10 years ago at the Defence Science and Technology Laboratory (Dstl). This included a study of 4,385 patients and more than 70,000 samples, the largest study of its kind at the time. 
From the samples taken, a clinical biobank and database were generated and then mined using machine learning to identify biomarker signatures that could predict the onset of sepsis. The researchers found they were able to provide an early warning of sepsis up to three days ahead of illness with an accuracy of up to 90%.
Unlike most other tests, Presymptom Health identifies the patient's response to the disease as opposed to detecting the pathogen. This is an important differentiator, as sepsis occurs as a result of the patient's immune system's overreaction to an infection or injury, which can then cause life-threatening organ dysfunction. 
Worldwide, an estimated 49 million people a year contract sepsis, while in the UK almost two million patients admitted to hospital each year are thought to be at risk of developing the condition. If Presymptom's test is effective, it could save billions of pounds globally and improve clinical outcomes for millions of sepsis patients.
The initial trials at Queen Alexandra Hospital will last 12 months, with two other sites planned to go live this summer. Up to 600 patients admitted to hospital with respiratory tract infections will be given the option to participate in the trial. The data collected will be independently assessed and used to refine and validate the test, which could be available for broader NHS use within two years. 
If successful, this test could also identify sepsis arising from other infections before symptoms appear, which could potentially include future waves of COVID-19 and other pandemics.
Dr Roman Lukaszewski, the lead Dstl scientist behind the innovation, said: "It is incredible to see this test, which we had originally begun to develop to help service personnel survive injury and infection on the front line, is now being used for the wider UK population, including those fighting COVID-19."