Stub it out: Smoking laws across the world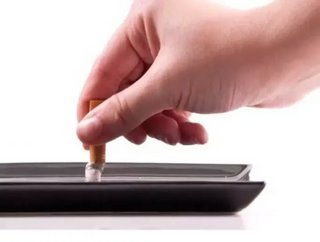 Tobacco smoking is one of the most dangerous – yet popular – addictions and vices of all time. The practice of smoking has altered througho...
Tobacco smoking is one of the most dangerous – yet popular – addictions and vices of all time. The practice of smoking has altered throughout history but today it is a widely accepted habit across the globe.
Over the past few years there have been many attempts to regulate smoking to reduce the number of deaths it causes every year, through direct and passive smoking. Estimations suggest there are 1.1 billion smokers worldwide and according to the World Health Organisation (WHO), smoking is responsible for more deaths than any one single illness, disease or disability. The WHO also believes that by the year 2020, the number of smoking-related deaths will reach 10 million.
The current trend among government and health organisations across the world is to limit who can smoke and when and where they can smoke, measures which are part of the WHO's Tobacco Free Initiative. Age restrictions have been in place in many countries for years, but recently these have been strengthened and extended. What we are also starting to see is the emergence of smoking 'bans'. The introduction of these new laws prevents people from smoking in certain areas. For example, offices, work vehicles, public parks, bars and restaurants. Authorities are also trying to implement various restrictions regarding tobacco packaging rules about how tobacco products can be displayed in shops.
Here's an example of some of the most notable tobacco laws in place in countries across the world:
United States
Although there is no national smoking ban currently enacted in the US, it's thought 50 percent of states have imposed regulations regarding smoking in workplaces, bars and restaurants. However, states in the South are thought to be tailing behind the rest with seven having not imposed such bans. In May 2011 New York even banned smoking in some outdoor spaces, most notably parks, beaches, promenades and in Times Square. Golf courses and sports centres are also affected by the law.
United Kingdom
Major smoking laws came into play in the UK between 2006 and 2007. By 1 July 2007, all public spaces (workplaces, work vehicles, bars, clubs and eateries) were designated smoke free areas. Currently the only restrictions prohibiting smoking in outdoor areas in England is in railway stations, bus stations and phones boxes. Scotland was the first to introduce the ban in March 2006, in spaces that were enclosed by more than 50 percent. In Wales, public 'No Smoking' signs must be displayed in both English and Welsh languages. In September 2011 cigarette machines were banned from pubs and clubs too. In 2007 the legal age for buying tobacco products in the UK rose from 16 to 18-years-old.
Australia
Australia was the first country in the world to enact a law which required all cigarettes and other tobacco-related products to be sold in plain packaging as of December 2012. From then, packaging will be a dark matte brown as standard. Smoking bans vary according to state, but many enclosed public places are smoke-free and there are a number of restrictions in place regarding smoking in vehicles in an attempt to protect children from the effects of second-hand smoke.  
New Zealand
New Zealand's first smoking ban was put in place in 1876 when smoking was prohibited in the Old Government Building in Wellington, but this due to fire concerns as it was the world's second largest wooden building. Laws preventing smoking in indoor workplaces and hospitality venues came into force in 2004 and studies have found compliance is relatively high. Some outdoor smoking laws are also in place, in school grounds and stadiums, outside some hospitals and on two university campuses.
France
Although smoking has been banned in all public places in France, designated 'smoking rooms' are allowed if they adhere to strict regulations. However, various media reports have suggested enforcement of the bans is fairly lax and French residents deliberately flout the restrictions. In early 2011 it was even reported regulations regarding the promotion of tobacco and smoking were loosened, over concerns the law was affecting the French culture after a number of iconic figures appeared on posters without their trademark cigarettes.
Spain
It was not until January 2011 that restrictive smoking laws were imposed in Spain but they are now thought to be some of the strictest in Europe. All inside public spaces are now smoke-free and smoking rooms in pubs and restaurants are not allowed. Smoking on TV programmes is also prohibited.  In prisons, psychiatric hospitals and retirement homes smoking areas are available but employees are forbidden from entering them.
South Africa
In October 2000, South Africa was among the first countries in the world to impose a ban on smoking in public places, including bars and restaurants. However, smoking in a small, well ventilated outside area at these locations is permitted. In 1995 a ban was enforced disallowing those aged under 16 to buy tobacco products, but the government is currently looking at extending this to the age of 18. Tobacco advertising and sponsorships have also been banned, as has the sale of single cigarettes and the distribution of free tobacco.
The Healthcare Global magazine is now available on the iPad. Click here to download it.