Surgical NGOs play a crucial role in universal healthcare
By John L. Dutton, Desmond T. Jumbam and Libby Durnwald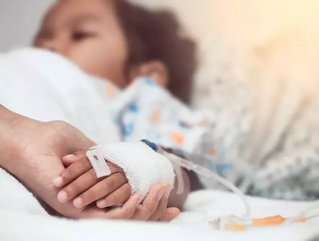 John L. Dutton, Desmond T. Jumbam and Libby Durnwald of NGO Operation Smile, write about the NGO community's role to address healthcare challenges...
The COVID-19 pandemic has eroded and exposed fragile health systems globally. Surges in patient demand have devoured limited resources, stretched tenuous supply chains and thinned already inadequate human resources.
Sadly, essential surgical services that were already in strikingly short supply, especially in low- and middle-income countries (LMICs), have further been exacerbated by the pandemic. A paradigm shift is needed to move from reactive to proactive health care systems if we are to achieve the U.N.'s lofty objectives for the Sustainable Development Goals and universal health coverage by 2030. Surgical nongovernmental organizations (NGOs) must play a key role in achieving these goals. 
COVID-19 has directly led to significant disruptions in surgical care. Data from 112 countries shows that half are operating well below 70 per cent of their baseline surgical volume with the greatest reduction in low-income countries. These interruptions have mostly been justified, as evidence from the Lancet has shown that half of patients who become infected with COVID-19 before or after surgery develop pulmonary complications and are more likely to die after an operation.
Prior to the pandemic, more than 100 million additional surgical procedures were needed annually in LMICs. Current surgical delays exacerbate this unmet need: Even more mothers needing cesarean sections due to obstructed labor, more children needing their appendix removed due to infection, and more people requiring trauma surgery to repair severely fractured bones are without access to life-saving procedures. 
Tragically, these and millions of others are at risk of death or disability because health systems lack adequate infrastructure and skilled workforces to address the surgical needs of their people. 
Traditionally, investing in surgical systems was thought to be too expensive, too complex or too daunting. However, many essential surgical services are among the most cost-effective health services as highlighted by the World Bank's Disease Control Priorities, Vol. 3. 
Moreover, as shown by the Lancet Commission on Global Surgery, we now know that reliable surgical infrastructure can strengthen an entire health system, promote economic productivity, and create resilience in the face of unexpected disruptions like COVID-19. Unfortunately, in countries where those investments are most needed, progress has been slow.
In 2015, the World Health Assembly (WHA) unanimously passed resolution 68.15 and, for the first time, recognized emergency and essential surgical care and anesthesia as an integral part of universal health coverage. Dr. Tedros Adhanom Ghebreyesus, Director General of the World Health Organization (WHO) stated that "no country can achieve universal health coverage unless its people have access to safe, timely and affordable surgical services."
Several countries including Tanzania, Zambia, Pakistan, Ethiopia and others are developing and implementing National Surgical Obstetric and Anesthesia Plans (NSOAPs) to begin implementing the WHA resolution at the country level.
Despite these meaningful efforts, WHA resolution 68.15 and NSOAPs have yet to transition from policy into action in a meaningful and sustainable manner. 
Surgical NGOs, with their direct links to communities and policy makers, are well-positioned to enact these policies. They can and must take a leading position in supporting, advocating for and implementing surgical systems strengthening policies globally. 
Working alongside local stakeholders, surgical NGOs will need to expand their services to include infrastructure development for hospitals, research capacity and training local surgical providers. This approach strengthens the overall health system rather than solely focusing on surgeries for a specific patient population. 
Some notable examples include KidsOR, which has been able to outfit 25 pediatric operating rooms in 11 countries; LifeBox, which has provided more than 22,000 pulse oximeters to over 100 countries; and Jhpiego, an organization that has trained over 275,000 health care workers globally.
Recognizing the larger social footprint that surgical NGOs seek to have, it is important for them to scale their services in alignment with governments, national health agendas and integrate their work within the scope of NSOAPs.
Operation Smile, a surgical NGO with nearly four decades of experience providing comprehensive cleft care to children around the world, is doing exactly this. Through projects such as the ongoing Global Essential Surgery Project, funded by the UBS Optimus Foundation, Operation Smile has coordinated the assessments of local surgical systems in Nicaragua, Madagascar and Vietnam to design and implement capacity building projects in collaboration with local ministries of health and front-line providers.
The project has trained more than 1,000 health care workers, constructed new operating rooms, implemented safe surgical protocols, trained local biomedical technicians, and engaged local communities to increase health-seeking behaviors specific to surgery. 
Early results are promising: both surgical admissions and surgical volume within the project's partner hospitals have increased by more than 60 per cent since 2018. More patients are seeking care, and hospitals possess an increased ability to meet this new demand.
Importantly, the evidence generated through this project will inform the implementation of WHA resolution 68.15 and NSOAPs in other countries, bridging the gap between policy and practice.
Here is our advice for surgical NGOs as they expand their roles towards universal health coverage:
Establish equitable and long-term partnerships by equipping local providers with the knowledge and training necessary to sustain local efforts, drive economic progress and decrease dependency – recognizing that sustainable surgical/health system strengthening will take time and implementation does not produce immediate results
Employ a broadened approach that allows for direct service delivery to patients but emphasizes capacity building for local health care providers
Expand funding sources by seeking additional avenues of funding. Social impact investors are ready to support sustainable programs that are measurable, repeatable and scalable
Collaboration with other surgical NGOs is critical and must be performed in a transparent manner. Competition will sequester results; collaboration will achieve them
Data is vital for establishing evidence needed for scaling up impactful programs and implementing health policies. Improved data tracking processes can be integrated into local and national practices to strengthen information management systems
Partnering with policy makers is paramount. Universal health coverage cannot be achieved without policy development and implementation
As we approach the one-year mark since the first cases of COVID-19 and reflect on a pandemic that has so drastically changed our daily lives, we must look onward to how we will repair the flawed health systems and social inequalities that this virus has exposed. 
Moving forward, surgical NGOs must act as catalysts that provide activism, partnership and leadership to drive fundamental change – change that ensures universal access to safe, timely and effective surgical care for health that lasts – no matter where you live or how much money you have.