Top 10 ways healthcare businesses can support employees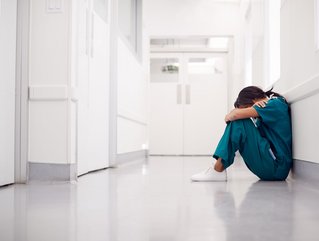 Telehealth support, drone deliveries, ending healthcare worker abuse and more, here's our Top 10 ways healthcare businesses can support employees
A career in healthcare is not a role workers can leave in the office when they go home.
The emotional baggage of seeing the happiest and saddest moments in life, sometimes in a single shift, is heavy. Education in the healthcare profession is expensive, yet wages can be low. Hours are long and the patients just keep coming. Staff are also held up by working on complex and outdated computer filing methods. Digitisation is needed, but who has the time? Even worse, over the pandemic, staff have been attacked online by conspiracy theorists who are adamant that COVID-19 is a hoax. Some healthcare workers have even been attacked in the workplace.
Due to this, many healthcare workers have left their jobs. According to research undertaken by Elsevier Health, 47% of US healthcare workers are planning to leave their role within the next three years.
This is a huge problem, as the world's population rises - especially the aged population - more healthcare workers will be needed.
As the pandemic rages on, the global healthcare sector is finding new ways to support healthcare workers and encourage more to join the industry.
Here are our Top 10 initiatives, inventions, incentives, campaigns and support programmes, which are uplifting the global healthcare workforce.
10. Using AI and data science to help the NHS
Orlando Agrippa, founder of software company RwHealth, was determined to support the NHS when the COVID-19 pandemic hit. Medical staff are regularly overworked and time can be taken up with tasks that can be completed with new technology. RwHealth uses data science, technology and predictive analytics to offer healthcare staff better insights into the condition of a patient.
9. Canada's telehealth support for Ukrainian healthcare workers on the front line​​​​​​​

Russia's invasion of Ukraine has led to a rise in healthcare workers arriving in the beleaguered but steadfast eastern European nation. More medics are working in the surrounding countries, offering refugees aid, with more support coming from further afield.
Montreal's McGill University Health Centre has provided training videos to help healthcare workers treat victims of war.
8. Healthcare must digitalise or face hospital backlog burnout
Kit Kyte, CEO of IT company Checkit, knew that the pandemic would create a backlog and cause burnout among healthcare staff. He has strongly suggested digitalisation as a solution to help medical staff work more seamlessly - and he has been heard.
"The healthcare workforce is already 50% more likely to experience high levels of work-related stress compared with the general population," said Kyte. "A collapse will be difficult to rehabilitate. It's easier to make changes now that will boost retention and keep skills in-house."
7. Node4 enables digital transformation journeys
British private healthcare provider BMI Healthcare and IT infrastructure firm Node4 agreed with Kyte and have supported the NHS by establishing connectivity across its systems.
"We will continue to enable essential digital transformation journeys in the healthcare industry where modernised, flexible and scalable IT operations are needed now more than ever," said Paul Bryce, Chief Commercial Officer at Node4.
6. Canada's incentives for the healthcare sector
As a critical shortage of medical workers begins to bite in Canada, a financial incentive of up to C$20,000 may entice employees.
"This will be key in attracting new family physicians to bring Albertans in rural communities the health care they deserve," said Jason Copping, Alberta's Minister of Health. "By addressing rural physician recruitment and retention, this C$6mn programme is another part of our C$90mn commitment this year to ensure Albertans have equitable access to physicians no matter where they live."
5. Microsoft Teams empowers healthcare workers
If any business would be able to support the healthcare sector in its digital transformation, it would be Microsoft.
The use of technology to aid medical professionals is gathering speed, and monthly usage of Microsoft Teams grew over 560% from March 2020 to November 2021.
This month, users will now be able to send SMS appointment reminders and view the analytics of their virtual appointments.
4. Wingcopter drones deliver aid to rural healthcare facilities
Over the pandemic, the healthcare supply chain has been under increasing stress. For healthcare workers in remote areas, this was no different to normal.
Drone developer Wingcopter teamed up with Flying Labs to deliver medical supplies in rural locations.
"Together, we can establish a drone service for developing countries that allows its citizens to take the lead in building this new industry," said Andi Fisanich of Wingcopter.
3. 'We'll take care of you, wherever you are', says Samsung to India
Teaming up across the Asian continent, Korea's Samsung has partnered up with India's healthcare sector on several occasions. The video below was YouTube's 'most watched' in 2017. Samsung India has created 20 new Samsung Smart Healthcare centres, complete with ultrasound and digital radiology machines. Samsung now supports more than 38 healthcare centres across India.
2. Ending healthcare worker abuse from patients and their visitors
According to the World Health Organisation, 38% of medical professionals have experienced physical violence from patients or their visitors, with emergency room staff and paramedics at the highest risk.
At the beginning of COVID-19, China created a law to prevent patient-initiated violence against healthcare workers. Healthcare provider Encompass Health is also providing guidance for their professionals in how to prevent it.
When the UK was thrown into lockdown, many were struck with confusion, loneliness and fear. Annemarie Plas, a Dutch woman living in London, suggested 'Clap for Carers' to show appreciation for healthcare workers and to lighten the mood. Every Thursday at 8pm residents would stand outside of their homes to applaud the NHS - clapping, cheering and banging pots and pans.
While some pessimistically likened it to 1984's Two Minutes Hate, it was a chance for children to burn some energy, neighbours to catch up over the garden fence and the NHS to swell with pride.