UK government in new push for female healthcare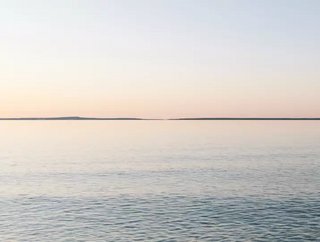 From making menopause medication more accessible to banning hymenoplasty - the Women's Health Strategy for England has a bold set of promises
The Vision for the Women's Health Strategy for England has declared important government commitments for the health of women and girls - ranging from medication for the menopause, illegalising hymenoplasty procedures and paying closer attention to the health needs of BAME women.
Problems in the healthcare system
From March to June 2021, 100,000 people and 400 organisations responded to give evidence in areas where improvement was needed to best address the health of women and girls. 
The responses gave clear insights into women's experiences and the problems within the healthcare system:
How strong taboos and stigmas stop women from seeking help

Some reported that they got the impression that services especially for women were considered a lower priority, when compared to other services

Respondents called for GP training on the menopause to be compulsory

The majority of respondents with a disability claimed that they did not feel adequately supported by the services available to them

Most respondents agreed that workplace discussion on healthcare issues was still uncomfortable
Following a review of these responses, the government's goals include:
Creating a menopause investigative team, to find out how best to support women enduring it

To ensure women feel free to discuss their health and to work to remove taboos 

To provide access to information regarding healthcare options

To ensure a collection of demographic data is regularly compiled 

To protect women and girls, the document sets out a plan to introduce legislation to ban hymenoplasty (hymen restoration surgery)
In addition, the government will appoint a Women's Health Ambassador, in order to:
Maintain the importance of women's health

Decrease the power of health taboos

To encourage the government in its work regarding the health of women and girls
Supporting women's healthcare needs
Women who work in healthcare are ready to make the opening move in improving women's healthcare. 
"The responses from the call for evidence were in many ways as expected, particularly with regards to women's priorities, but in some places the revelations were shocking", said Maria Caulfield Minister for Women's Health. "It is not right that over three-quarters of women feel the healthcare service has not listened. This must be addressed.
"Many of the issues raised require long-term system-wide changes, but we must start somewhere. I am proud to publish our Vision for Women's Health. It is the first step to realising our ambition of a healthcare system that supports women's needs throughout their lives."
"The results of this consultation show unequivocally that our healthcare system needs more support for women's reproductive health and that, across every age group, women face hurdles in accessing the medical care or information they need", said Professor Geeta Nargund, co-founder of the Ginsburg Women's Health Board, senior NHS consultant and Medical Director at CREATE Fertility. "It reconfirms why this consultation was so important and, now that we have the results, we must work to address the issues raised and develop policies that will close the gender health gap.
"When it comes to gynaecological conditions, there is a very clear need to accelerate referrals for early diagnosis with a fast-track to consultants, and there must be a focus on health conditions affecting BAME women who have historically struggled to access support. Fertility issues continue to affect a growing number of women and, to ensure all those who need can access treatment, we urgently need to end the NHS IVF postcode lottery, and extend funding to same-sex and single women across the UK."