Why We Should Be Concerned With the Recent ADHD Prescription Boom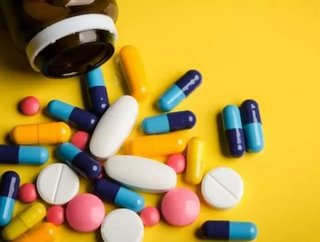 The use of medication for the treatment of attention deficit disorders, such as Attention Deficit Hyperactive Disorder (ADHD), is growing. The recent re...
The use of medication for the treatment of attention deficit disorders, such as Attention Deficit Hyperactive Disorder (ADHD), is growing. The recent recognition of ADHD as a condition that can also afflict adults has provided a boom to the industry, and health care reform has enabled more children to access behavioral health services, resulting in more patients being able to have their ADHD identified and treated.
That's the conclusion of a new report published by IBISWorld, a market research firm, which showed that ADHD medication sales have grown 8 percent each year since 2010 and will grow another 13 percent this year to $12.9 billion.
The report also projects that this growth will continue over the next five years at an annualized rate of 6 percent, and take in $17.5 billion in the year 2020, making it one of the top psychopharmaceutical categories on the market.
Sales outside of the U.S. – especially in Israel, China and Saudi Arabia –are increasing twice as fast as in the United States, according to Richard Scheffler, professor of health economics and public policy at the University of California, Berkely, in an article he penned in the Wall Street Journal with Stephen Hinshaw, professor of psychology and psychiatry at UC Berkeley and UC San Francisco.
[READ MORE] The Coming Crisis of Antibiotic Resistance
Why the growth?
One major reason for ADHD drug revenue's recent growth within the United States is health care reform. The Affordable Care Act (ACA) and Medicaid now require insurance providers to cover mental health services, including behavioral disorder assessments and treatments. The Department of Health and Human Services reported that this expansion of mental health benefits will affect more than 60 million people, including 27 million who were previously uninsured.
With more people assessed and diagnosed, Scheffler expects an increase in ADHD treatment to follow. According to his analysis of data from the Centers for Disease Control and Prevention (CDC), around 70 percent of children diagnosed with ADHD are prescribed medication in the U.S. ACA and Medicaid also cover ADHD medication costs, which can set consumers back more than $200 a month.
Another reason? The addition of formal guidelines for diagnosing adults with ADHD in the most recent edition of the Diagnostic Statistical Manual of Mental Disorders (DSM).
The American Psychiatric Association (APA), which publishes the DSM, added specific descriptions of adult ADHD symptoms for the first time, putting to rest lingering beliefs that ADHD was only a childhood condition. It also determined that only five symptoms from the DSM's symptom list need to be present to diagnose someone 17 years old or older, compared to 6 symptoms for children.
According to Hinshaw, "Adult diagnosis is skyrocketing."
A report released last year by Express Scripts calculated that the number of adults using ADHD medication increased more than 50 percent from 2008 to 2012. The IBISWorld report mirrored this prediction and furthermore predicted this number to continue growing "at a rapid pace" through 2020.
This year, adults over the age of 19 will make up approximately 44 percent of the ADHD medication market, the report stated.
[READ MORE] Why Do Our Brains Get Addicted?
Quick to Prescribe
Some physicians predict that the adult diagnostic criteria combined with the Affordable Care Act could lead to overdiagnosis – and, as a result, overmedication. That's worrisome, considering that stimulants like amphetamine—which account for nearly 90 percent of ADHD medications—have proven to be ineffective and even harmful for those misdiagnosed with ADHD, or who have ADHD but do not receive other therapies, as well.
"Where I get worried is if we continue to allow quick and dirty diagnoses," wrote Hinshaw. "Then I fear some of the increase is going to be based on people who don't really have symptoms of enough severity to meet ADHD. And then we are into trouble."
"How are most people in the United States diagnosed with ADHD?" he continued. "A 10 to 15 minute visit with a pediatrician or a general practitioner. That's it; there is no reimbursement for a long, careful, thorough assessment."
According to Scheffler, there is no evidence that Obamacare will enforce more stringent guidelines for diagnoses or reimburse doctors for the time needed for a thorough assessment. "It can take multiple tests and visits," he said. "These are not adequately financed."
"This is a real condition, it causes serious impairment," added Hinshaw. "But you only know that if you diagnose carefully and thoroughly, and if we don't take the time do it we are going to pay the price."
Follow us on Twitter (@HealthcareGlbl) and like us on Facebook!