Women's wellbeing & remote care at Abdul Latif Jameel Health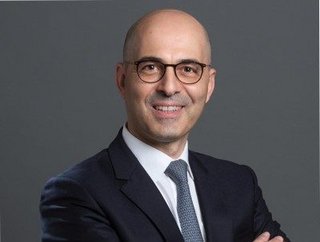 Dr Akram Bouchenaki, CEO of Abdul Latif Jameel Health
Dr Akram Bouchenaki, CEO of Abdul Latif Jameel Health, shares how technology can support healthcare workers outside of hospitals in underdeveloped areas
Akram Bouchenaki is Chief Executive Officer of Abdul Latif Jameel Health, a hospital which is focused on accelerating access to affordable modern medical care while addressing unmet medical needs in developing markets around the world. Abdul Latif Jameel Health is part of Abdul Latif Jameel, an international investor and collective of independent, family-owned and diversified businesses, founded in 1945 by the late Abdul Latif Jameel, which today has a presence in over 30 countries.
Dr Bouchenaki joined Abdul Latif Jameel Health after 25 years of operational and strategic roles in the pharmaceutical and healthcare sectors, including global leadership roles in big-pharma corporates as well as in top California-based biotech, where he was an executive director for Africa covering the largest markets on the continent.
Akram holds a Doctorate in Pharmacy from Université de Paris V, France; has lived and worked in nine different countries across five continents; and speaks French, Spanish, Arabic, Portuguese and English.
"The majority of medical innovations occur far away in the US, Japan, or Europe, which are the hubs of medical innovation, so small companies don't usually come to our area," says Bouchenaki. "We, at Abdul Latif Jameel Health, give them a chance to quickly expand their footprint and immediately become a global organisation with the benefit of us being that one-stop-shop company that handles everything for them.
"Abdul Latif Jameel Health is uniquely positioned as a trusted partner to realise the exciting opportunities ahead to build a commercial platform to offer underserved populations products that are both impactful and transformative."
Advancing women's healthcare with innovative solutions
"Women make up 49.6% of the population today and women's diseases account for more than US$500bn in economic costs," said Bouchenaki. "Despite this, research and development funding for healthcare products and services for women accounts for only 4% of all funding. With healthcare becoming increasingly personalised and patient-centric, and there being significant discrepancies in the way different diseases impact genders, it is now time to address the fundamental question of whether care delivery and management should be gender-neutral."
At Abdul Latif Jameel Health, women's health is a priority and the team is constantly exploring new opportunities, partnerships and long-term investments to provide the best solutions.
Some of Abdul Latif Jameel Health's key milestones that seek to accelerate developments in women's health and diagnostics include partnerships with iSono Health and Melody International.
"Abdul Latif Jameel Health is the exclusive distributor of iSono Health's ATUSA scanner in the Global South, making it available to hundreds of millions of women in an initial 31 countries covering the Middle East and North Africa, Africa, South Asia, and Southeast Asia," says Bouchenaki. "The patented and FDA cleared ATUSA system is a compact ultrasound scanner that captures 3D images through automated scanning of the whole breast in just two minutes, independent of operator expertise."
The device connects to a laptop or tablet for real-time image acquisition and 3D visualisation; the data is transferred to a secure cloud for storage. The ATUSA system is designed from the ground up to seamlessly integrate with machine learning models that will give physicians a comprehensive set of tools for decision making and patient management.
Through Abdul Latif Jameel General Trading Co., Japan, the company also has a partnership with Melody International for the exclusive distribution of Melody's innovative 'Melody i Mobile Foetal Monitor iCTG' – a cloud-based, mobile wireless foetal monitor platform – across selected markets in Asia, the Middle East and Africa covering a territory of over 1.9bn people.
"This collaboration aims to address the lack of access to adequate foetal monitoring in many countries with unmet needs due to limited availability of medical facilities and maternity physicians, or those with geographically dispersed populations not easily able to visit primary health care. Melody's product is a convenient, smart and highly portable remote mobile foetal monitoring device to assist in problematic or high-risk situations, enabling safer and more secure births for mothers. Their integrated platform comprises a foetal heart monitor (with an in-built speaker in the transducer that also functions as a foetal doppler); a uterine contraction monitor (external tocometer); and a smart tablet device to see data in real time and connect to the internet."
Health technology – including medical devices, digital health tools and telemedicine – have been a game-changer in the healthcare industry.
"These innovations have made it easier for patients to access quality care, regardless of their geographic location or physical abilities. For example, telemedicine allows patients to consult with healthcare professionals remotely, reducing the need for in-person visits, which can be especially beneficial for patients in rural or underserved areas. The Melody device mentioned above is one example of this."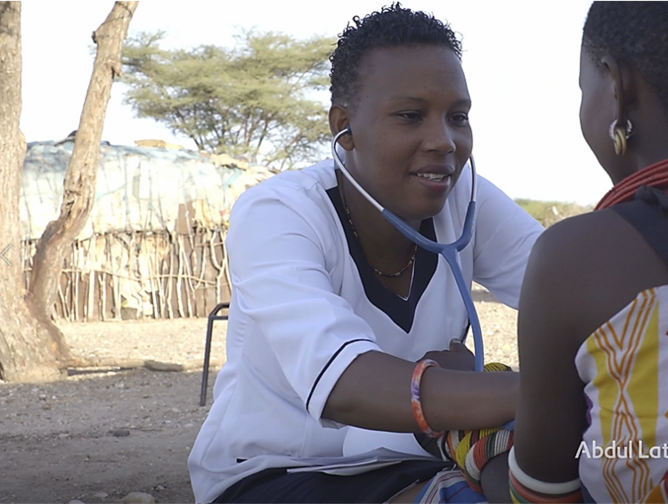 Women's health
The challenges facing women's health
Women's health in the African region is challenged by gender inequity, poverty, weak economic capacity, cultural issues and crime. Women in Africa are more likely to die from communicable diseases (HIV, tuberculosis and malaria), maternal and perinatal conditions, and nutritional deficiencies than women in other regions. Non-communicable diseases are also a fatal reality, with one in four deaths among adult women caused by heart disease, cancer and diabetes.
Abdul Latif Jameel Health is playing a huge role in facilitating access to quality care, from accelerating access to affordable modern medical care to investing in the future of MediTech and opening up/expanding new markets for distribution of existing solutions.
"As for distributing existing and innovative solutions, one such example is our partnership with Butterfly Network, Inc. (NYSE: BFLY), an innovative digital health company working to democratise medical imaging and contribute to the aspiration of global health equity."
Butterfly iQ+TM is the world's first single-probe, whole-body handheld ultrasound solution. From underserved communities in the United States to remote areas of Africa, more than 4.7bn people around the world lack access to medical imaging. The innovative ultrasound product is distributed exclusively by Abdul Latif Jameel Health across the Middle East, North Africa, Turkey and India.
"The product is designed to dramatically expand the capabilities of practitioners working within and outside of hospitals in developed, underdeveloped and remote areas."
Abdul Latif Jameel Health wants to see the Butterfly iQ+TM ultrasound used by health professionals in remote and underserved areas, improving access to diagnostic care for patients across the globe.