Your Hospital Might Be Losing Money: 5 Quick Fixes to Basic Inefficiencies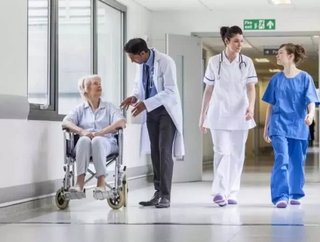 According to a recent survey from Ponemon Institute, more than 400 health care providers found that inadequate communication alone has an estimated annu...
According to a recent survey from Ponemon Institute, more than 400 health care providers found that inadequate communication alone has an estimated annual economic impact of around $1.75 million per U.S. hospital and more than $11 billion industry-wide.
While many of the issues leading up to inefficiency are complex, there are a number of small fixes that can be done to save both time and money.
Here are the most common hospital inefficiencies and strategies to resolve them.
1. Inadequate communication methods.
Inability to use text messaging, inefficiency of pagers and lack of Wi-Fi availability were the primary reasons for communication challenges, according to the survey.
[READ MORE] 5 Steps to a Successful and Profitable Medical Practice
Quick Fix: Respondents agreed that the use of secure text messaging could increase productivity and minimize the economic loss by about 50 percent. This would amount to an annual savings of $875,000 per hospital, according to the institute.
2. Duplicate documentation requirements.
Eliminating inefficiencies in documentation methods allows clinicians to spend more time with patients and also helps with patient flow.
Quick Fix: The first step in eliminating inefficiencies might be to conduct a brief staff/provider survey aimed at identifying existing duplicate documentation requirements. If duplications exist within your EHR system, work with your provider to eliminate them. In the event that duplications are related to the combination of paper and electronic charts, develop more streamlined standardized forms, omitting duplicate requirements.
[READ MORE] 5 Key Areas Where Electronic Medical Records Improve Hospital Operations
3. Poor patient flow.
Large groups of patients moving in and out of the hospital and from one department to another will inevitably lead to patient flow issues.
Quick Fix: Redesign system-wide processes that impact flow. For example, review occupancy and "parking" of patients, designing separate ORs for scheduled and unscheduled surgeries and providing a process for scheduling the date and time of patient discharge at least one day in advance.
4. Inappropriate hospital admissions and lengths of stay.
Practitioners sometimes admit patients to the hospital or keep them longer than necessary because they don't have an alternative place to send them.
Quick Fix: Provide practitioners with a list of resources (social workers, nursing homes, behavioral health centers, etc.) to help reduce or eliminate this problem.
5. Incomplete medication reconciliation.
Inadequate or incomplete medication reconciliation can lead to medication errors. One of the reasons hospitals have difficulty with medication reconciliation is that patients are often poor historians when it comes to their medications, which makes it difficult to develop a complete "entry" list.
Quick Fix: Asking the patient to bring his/her medication bottles to the hospital and contacting the patient's primary care provider and pharmacy can help you to build a more accurate list. Developing standardized forms and adding hard stops to your EHR system can help to ensure that the medication list is being updated during each care transition.  
Follow us on Twitter (@HealthcareGlbl) and like us on Facebook!