Beckman Coulter launches antigen test for large populations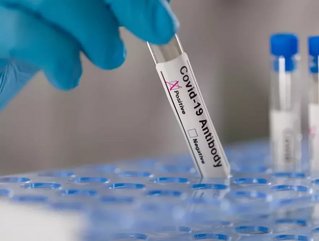 Beckman Coulter can deliver up to 25 million Covid-19 antigen tests a month...
Diagnostics firm Beckman Coulter has launched a new Covid-19 antibody test that trials have found to have 98.9% sensitivity.
The Access SARS-CoV-2 IgG II test quantitatively measures a in response to a previous SARS-CoV-2 infection. Determining a quantitative baseline to evaluate someone's immune response to the virus allows clinicians to assess changes in their immune response over time. Researchers also hope the test will help them understand the levels of antibodies needed to develop immunity from Covid-19. 
The test is the latest addition to Beckman Coulter's suite of testing solutions designed to help clinicians in the fight against Covid-19. Beckman Coulter also recently launched an automated SARS-CoV-2 antigen test in the US under the FDA's emergency use authorization (EUA) programme. 
While several point of care (POC) antigen tests are now available to help increase testing, there are challenges to rolling these out to large patient populations. Beckman Coulter's test has been designed so that it can easily be delivered in large numbers. The firm say they can deliver up to 25 million tests per month, with sample collection and processing, enabling test providers to leverage their existing infrastructure and workflows. 
The test results are delivered on Beckman Coulter's analysers, which are capable of processing up to 200 samples an hour.
"Having a clearer picture of the immune response to SARS-CoV-2 plays an important role in the fight against COVID-19, especially before a vaccine is widely available" Shamiram R. Feinglass, MD, MPH, chief medical officer at Beckman Coulter said.
"Determining a quantifiable baseline is a critical step towards furthering the understanding of the adaptive immune response to SARS-CoV-2 in individuals over time."
The test is set to become available in countries accepting the CE Mark and will begin shipping to European diagnostics labs.