Cambrex is set to acquire Halo Pharma for $425mn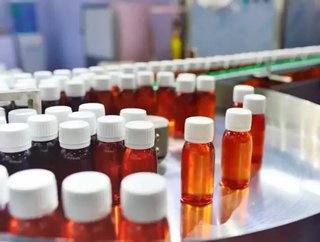 Leading manufacturer of generic Active Pharmaceutical Ingredients (APIs), Cambrex Corporation has announced that it is set to acquire Contract Developme...
Leading manufacturer of generic Active Pharmaceutical Ingredients (APIs), Cambrex Corporation has announced that it is set to acquire Contract Development and Manufacturing Organisation, Halo Pharma for approximately $425mn, and is set to enter the large and growing finished dosage form CDMO market.
Halo Pharma provides scientific and development expertise as well as a wide spectrum of manufacturing services from its locations in Whippany, New Jersey, USA and Montreal, Québec, Canada. The company also provides drug product development and commercial manufacturing services, specialising in oral solids, liquids, creams, sterile and non-sterile ointments.
With core competencies including the development and manufacturing of highly complex formulations, products for paediatric indications and controlled substances. Cambrex's acquisition of Halo creates a leading small molecule CDMO with a broad range of capabilities and a robust customer base.
"We are excited to announce our acquisition of Halo, which underscores our commitment to providing comprehensive, best-in-class services to address the needs of our global pharmaceutical, biotech and generic customers," explained Steve Klosk, President and CEO of Cambrex.
"This acquisition opens a completely new segment of the market for Cambrex in finished dose development and manufacturing. Halo's expertise in oral solids, liquids, creams and ointments fits well with our small molecule API business and brings a substantial new customer base and pipeline of small molecule products.
See also
"We believe the combination of Cambrex and Halo will attract new customers to the combined company and allow us to more efficiently broaden our pipeline of products, while continuing to capitalize on the rapidly-growing pharmaceutical services market."
"This transaction affirms the reputation we have developed as a trusted CDMO with a strong track record of regulatory compliance and quality, technical expertise and growth," added Lee Karras, CEO of Halo Pharma.
Commenting on the agreement, Aaron Davenport, Chairman of Halo Pharma and Managing Director of SK Capital Partners, said, "Halo is well positioned to continue to grow and flourish under Cambrex's ownership, and we are confident they are the right owner to move the business into the next stage of its development."
Halo operates two state-of-the-art, GMP compliant facilities, comprising 430,000 square feet of plant space. Both sites have a strong reputation for quality and excellent regulatory track records with regulatory approvals from the US FDA, EMEA, DEA and Health Canada.
At present, Halo is currently engaged in more than 100 product development projects for over 70 customers, and is expected to generate over $100mn in annual revenue in 2018. Its 450-person workforce will join Cambrex's 1,200 employees across the United States and Europe.