Care homes trial biometric ID for Covid tests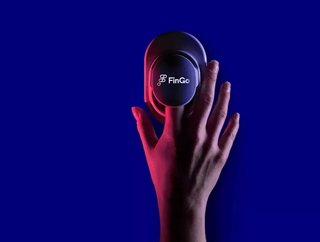 FinGo's biometric identity system scans users' veins to store Covid test results...
A biometric identity system developed by FinGo is being trialled by a UK care home as a secure way to verify staff members' COVID-19 test results.
Using vein ID technology, the system doesn't require the use of a smartphone - instead it captures a user's unique vein pattern to enable secure, identity-enabled transactions. 
Combined with Self Sovereign Identification (SSI) from blockchain developers Blockpool, the digital passport application confirms users' identity as well as recording their COVID-19 test status. 
Staff at the care home registered their vein pattern once through a FinGo scanner, enabling the EN-Covid passport to capture and store their contact details and test results. They could then move between registered facilities and scan their finger to pull up their test results and enter the premises. 
FinGo say the system is fraud-proof, privacy-centric and scalable. They are currently in talks with Blockpool, policy makers and industry to roll out the system more widely and create further applications. 
Its use is also being explored in other settings, such as on public transport and in educational establishments, and FinGo believe it could play an important role to verify test and vaccine status at live music events. 
Funded by the Government-backed Innovate UK grant, in July 2020 FinGo was given the go ahead to be used for age verification by Manchester City Council, making it the first city in the world to introduce the technology for this purpose. It was also successfully installed at a bar in the city to assist with their test and trace efforts last summer.
FinGo, and its parent company Sthaler Ltd were originally focused on payments, until last year when a range of new identity-based products including FinGo ID were launched in response to the pandemic. 
Simon Binns, Chief Commercial Officer at FinGo, said: "It's clear that our technology could be a really valuable tool for care settings having to manage vaccine and test verification. It's far more efficient than physical records, completely secure, accessible to any user and can be readily rolled out to other care homes across the UK. 
"SSI is an incredibly secure way to store personal data and combined with vein ID biometrics, it could form the basis of a new approach to health passporting. FinGo's technology could also be vital for other sectors, especially those looking to verify test or vaccine status as they begin to reopen this summer. "