Cuffless BP monitor launches to encourage regular measuring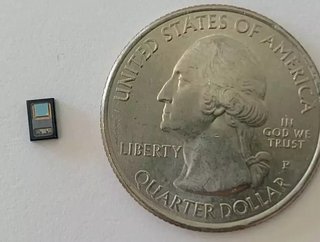 Survey finds users want devices that monitor blood pressure passively in the background...
Biometrics company Valencell have launched a cuffless blood pressure monitoring system that can be worn on the finger or wrist. 
With this new wearable device, Valencell are aiming to better meet people's needs - research carried out by the firm found that 75 per cent of respondents would measure their blood pressure "more or much more" often if they could accurately measure it passively in the background, with cuffless options like smartwatches. 
Valencell announced their new technology for wearables in January 2020, which can be embedded in hearing aids and other ear-based devices. This latest advancement expands the range of devices to smartwatches, fitness bands, patches and pulse oximeter finger clips.
Valencell's new survey has found that 62 per cent of Americans with hypertension only measure their blood pressure a few times a month or less, far below expert recommendations of twice daily. Findings include: 
⦁ People with high blood pressure are not measuring often enough. with 31 per cent responding "a few times a month", and 31 per cent saying "a few times a year" Only 4 per cent measure multiple times a day.
⦁ When provided a choice, respondents would prefer to passively measure their blood pressure with a finger clip or pulse oximeter clip (41 per cent), followed by a watch (40 per cent), phone (32 per cent), fitness band (20 per cent) and earbuds (10 per cent).
⦁ Over half of respondents (52 per cent) are interested in knowing if their blood pressure is out of the normal range, trending too high or too low; 45 per cent are interested in the specific systolic and diastolic readings
⦁ Numerous comorbidities emerged from the research in addition to hypertension, including high cholesterol (50 per cent), obesity (42 per cent), type 2 diabetes (27 per cent), chronic kidney disease (7 per cent) and congestive heart failure (5 per cent).
"Our survey results solidify the next frontier in medical wearables, which is to make a measurable impact on the global hypertension crisis through passive technologies that people will actually use regularly," said Dr. Steven LeBoeuf, President and co-founder of Valencell.
"Huge opportunities exist to ease the burden of blood pressure monitoring and reduce the cost of healthcare with non-invasive sensor technology embedded in devices people wear every day."