CVS Health launch report on the latest trends in healthcare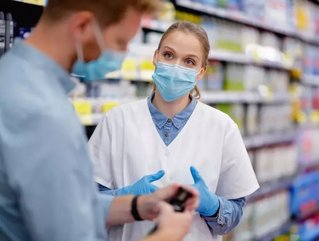 New digital tools for cancer care and EHR innovation among the trends highlighted in CVS Health's new report...
US healthcare company CVS Health today releases its annual Health Trends Report, outlining the trends the company's executives see as being most likely to transform the healthcare industry in 2021, and what leaders and consumers can do to prepare for them. 
Covering trends in cancer care, cardiac care, predictive medicine and telemedicine in the US, the report hails 2021 as "the year of the pharmacist", saying that pharmacists will take on greater roles in people's healthcare, including helping to administer the long-awaited COVID-19 vaccine.
"Pharmacists practicing at the top of their licenses are advocates who listen to patient concerns, educate on available options and connect patients with solutions to improve their health," Neela Montgomery, Executive Vice President of CVS Health and President of CVS Pharmacy/Retail says. 
"That has particularly held true during the COVID-19 crisis, given the immense role our pharmacists play in providing accessible, community-based care. We hope to make that an even stronger pillar of our health care system." 
Connected care, patient-friendly tools and a digital mindset will be needed to tackle cardiac disease, particularly due to the need for more care at home as a result of the pandemic. 
New digital tools will also benefit cancer care, with Roger Brito, oncologist and the Divisional Head of Enterprise Oncology at CVS Health, discussing their new Transform Oncology Care programme, which aims to use new technology to advance outcomes for oncology patients, clinicians and payers. This includes integrating guidelines into their web portal for oncologists to have real time access to the latest updates to clinical guidance. 
There will be innovations in electronic health records (EHR), with patients able to freely access their own medical records from April 5. This will lead to more user-friendly portals, and interoperability based on natural language processing, a subfield of artificial intelligence that focuses on communication and translation.
Epic, one of the nation's largest EHR companies, has been fine-tuning MyChart, a feature that allows patients to securely see and share their data with providers, as well as navigate appointments and information about health care costs. Sharon Vitti, President of MinuteClinic and Senior Vice President of CVS Health, says that MyChart is becoming an "indispensable tool" not only for clinicians but for the patients they serve. 
The report also covers the mental health crisis resulting from the COVID-19 pandemic, new tools to care for older patients, and using smart algorithms to predict disease. Read more on CVS Health