Five tips for managing COVID-19 vaccination programmes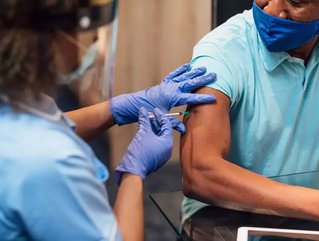 Global vaccinologist and Wolters Kluwer Health contributor John D. Grabenstein, PhD, FRSPH, offers five key tips for managing vaccination programmes...
As countries roll out COVID-19 vaccination programmes, they face a daunting task. Coordinating whole-population vaccinations in a short timeframe is an entirely new experience for many health systems, posing an array of new challenges. 
1. Expect systems to evolve
The international vaccine picture is changing daily, with continuous updates on efficacy data, utility against variants, storage and handling tips, new vaccine approvals, and availability of doses. To stay ahead, health administrators need to be nimble, ready to respond to changing circumstances. They need to set up their systems and align their staff with flexibility built in. In this fast-moving situation, expect to hear a lot of untested theories and avant garde ideas. Identify trusted sources that can help you separate sound innovations from unreliable speculation. The Wolters Kluwer Lexicomp vaccine tracker is a good place to stay up to date with the latest developments and status.
2. Track everything digitally
With so much critically important information about vaccines, and given the urgency of vocal demand and constrained supply, administrators need the right tools to manage data flow. Paper or Excel temperature monitoring and storage management tracking is not enough. Cloud-based tools offer important advantages for ensuring information is up to date, aligned and consistently accessible to relevant team members. This approach to vaccine management workflow – especially for multi-site program – will give the best visibility. Do your best to make multi-site systems inter-operable –uniformity will allow staff to fulfil their roles and work more fluidly between sites, avoiding errors. 
3. Streamline & standardise compounding processes 
Applying standardised procedures for vaccine preparation, dilution (if needed), and beyond-use dates will help minimise waste of precious vaccine supply. Each COVID-19 vaccine requires its own specific conditions for preparation, handling, and transport. The Pfizer-BioNTech vaccine is the most complicated, not only because of its ultra-cold storage requirements, but also because it is a liquid concentrate that must be diluted before administration. 
Although other COVID-19 vaccines – such as the Oxford/AstraZeneca vaccine – are liquid and ready to use, there are still specific requirements for syringe filling and time of storage in the syringe. With these differences, make sure your teams follow standard processes for the product(s) they will use. Set aside sufficient time to teach staff how to mix and prepare the vaccine they will use. This will prevent errors and avoid waste. 
Administrators also need to consider if there is adequate training on rotating stock and maintaining the cold chain. How are vaccines transported from one building to another? Be prepared to train again when staff move from administering vaccine A to vaccine B. When it comes to cutting waste, make sure you can be nimble and think on your feet if you have spare stock that will go out of date. Think of the vaccination team in Oregon who got stuck in a snowstorm and decided to give their stock of vaccines to stranded drivers rather than let it go to waste. 
4. Keep up competencies
It's important for your teams to stay up to date with competencies on screening for allergies, vaccine storage, injection technique, and documentation. There are tools that allow you to electronically identify if and when staff need training (or recertification). This will help you stay on track of competencies, which is particularly important when staff numbers must expand quickly to deliver the vaccine at scale. Bear in mind you could be dealing with a highly varied group, including retired clinicians, health professions students and volunteers. There have been reports about over-bureaucratic demands for accreditation, which slows down the recruitment process. Regardless, some training will always be appropriate: Never neglect needle-stick avoidance and bloodborne pathogens, as well as emergency responses such as adrenaline (epinephrine) and cardiopulmonary resuscitation (CPR). 
5. Data, Data, Data 
It's essential to gather data on training compliance, doses administered, vaccine inventory, and quality – not only for internal controls but also for external reporting. Systems need to be in place to remind vaccine recipients to return for their second dose, perhaps via email or text message reminders, either that you organize or that public-health agencies make available. The time interval will come from your public-health authority. This isn't a job for index cards - there's a lot of tech to do this, so make sure you're using the right tools optimally.