Gas recapture tech brings green anaesthesia to hospitals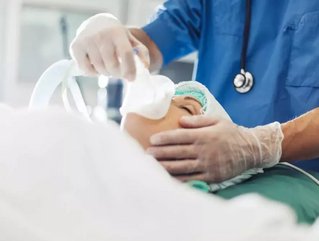 New partnership will make recaptured gas available globally...
A manufacturer of sterile medical products and a medical research company have signed an agreement to enable eco-friendly anaesthetic gases to become widely available around the world. 
Baxter International Inc will have global distribution rights to the technology that recycles anaesthetic gases, which is produced by ZeoSys Medical. The agreement will give Baxter the licence to sell the technology outside of Europe, and the exclusion option to purchase ZeoSys. 
Like other greenhouse gases, gases used in general anaesthesia are significant contributors to climate change. Nitrous oxide and in particular Research has found that the US healthcare sector is responsible for . 
As a result healthcare providers are starting to take action. that are less damaging to the environment. The UK Government's NHS Long Term Plan states that carbon emissions from anaesthesia must be . This is in line with the Climate Change Act target of a 51 per cent overall reduction in emissions by 2025. 
Anaesthetic gas recapture is a relatively new process. So just how does it work? The ZeoSys Medical recapture technology has two main components. Firstly a canister separates anaesthetic gas from expired air for storage. 
After this a monitoring device signals when it's time to exchange the canister. They have been designed to work with anaesthesia machines and are easy to install in operating theatres and other clinical settings.  
Once the canisters are full Baxter ships them to a specialist site, where the used anaesthetic gas is removed. Baxter and ZeoSys are in the process of getting approval to recycle this gas, producing a fully licensed medical product. 
The technology is expected to be available in autumn 2020 as part of a phased launch in selected European countries. It will be available outside of Europe at a later date. 
"Baxter is proud to work with hospitals to help them increase efficiency, reduce waste and minimise environmental impact," said Andrew Goldney, vice president of Baxter's Medication Delivery and Pharmaceuticals businesses in Europe in a company statement.  
"Through specialised training in low-flow administration of anaesthesia, and now introducing gas recapture technology, hospitals can choose an inhaled anaesthetic based on clinical benefits that best meet both patient needs and more sustainable health care goals."