Healthcare Digital news roundup: prostate cancer & AI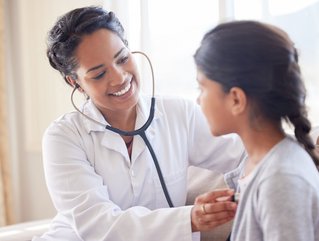 Healthcare sector
This week in Healthcare Digital, we heard from experts in the sector: Trevor Dearing from Illumio, Avenda Health's Brit Berry-Pusey & Vish Charan of Abbott
Trevor Dearing, Director of Critical Infrastructure Solutions at Illumio, on how the healthcare industry needs to prepare for cyber threats.
"Healthcare is a prime target for cyberattacks because an attack can put the welfare, and even lives, of patients in jeopardy.
"Cybercriminals will always target those that offer the greatest chance of reward. They know that healthcare providers cannot afford any downtime with patient safety on the line and are more likely to pay out and do so quickly. That's why the sector has become a leading victim of ransomware attacks – particularly in the past few years. In fact, attacks on healthcare rose by 328% in the last year according to SonicWall.
"But it's not just ransomware attacks that organisations need to look out for. Healthcare providers hold large volumes of personal data about patients which is a commodity on dark web markets. This data fuels more targeted attacks, blackmail, and fraud.
"The industry has also become a more attractive target thanks to the rise of connected medical devices, which have expanded the attack surface. Economic instability and public spending pressures also mean that many healthcare providers lack the budget to match other sectors' more robust cyber strategies."
With a career spanning over 34 years, 81 countries, two award-winning books, numerous posts in healthcare management, and roles advising some of the world's key healthcare boards and committees, Mark Britnell embodies the term global healthcare expert.
His journey in healthcare colours his entire professional life, beginning with multiple management positions within the NHS before his role as Director of Central Middlesex Hospital in 1995.
"Traditionally, localised prostate cancer is treated as a whole-gland disease – meaning that if you are diagnosed with localised prostate cancer, the entire prostate is radiated or removed. This whole-gland approach leads to urinary or sexual dysfunction in more than 50% of patients. Our goal at Avenda Health is to conduct more personalised treatments to preserve quality of life by identifying where the cancer is within the prostate and treating just the cancerous lesions and leaving the rest of the healthy prostate intact."
Vish Charan, Divisional Vice President, Product Development at Abbott, told us all about their innovative medical devices.
"In recent years, crucial breakthroughs in research and development in medical devices have allowed those with cardiac arrhythmia to lead better lives. Several devices that help those with these conditions include:
"Pacemakers – devices that sense, monitor and pace the heart when it beats slowly. These include devices like AVEIR™ VR leadless pacemaker and Assurity MRI™ pacemaker. AVEIR™ VR is a revolutionary device as it does not require leads to the heart and is the world's only leadless pacemaker with a unique mapping capability to assess correct positioning prior to placement.
"Implantable cardiac defibrillators – Designed to monitor patients' heart rhythm continuously and detect irregular heartbeats, ICDs deliver electrical signals and controlled shocks in order to restore a normal heart rhythm when necessary.
"Cardiac monitors – very small electronic devices that are inserted under the skin in the chest, which continuously monitor heart arrhythmias and communicate this via smartphones to the physician for appropriate care management."