This Is How You Can Reduce Costs and Improve Your Hospital Operations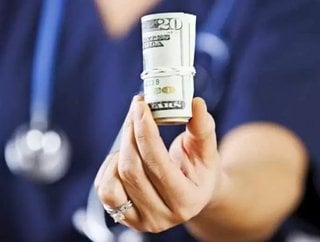 Just about every industry in the United States is cutting back costs in order to save some money, including the health care industry. From tighter budg...
Just about every industry in the United States is cutting back costs in order to save some money, including the health care industry.
From tighter budgets to increased operating costs, hospitals all across the country are putting their finances first without affecting how they serve their patients.
With financial health in mind, here are a few ways hospitals are saving money.
1. Employee Wellness Programs
Hospitals spend a fortune on health benefit plans for their employees and, considering the work environment, hospital staffers get sick more often than not.
To help keep employees healthy and offset the growing cost of employee healthcare coverage, many hospitals across the country are implementing wellness programs.
[READ MORE] EXCLUSIVE: Australia's The Valley Private Hospital Reveals its Path to Success
These wellness programs promote healthy lifestyles both in and out of the hospital.
From eating healthy to getting plenty of sleep to getting regularly scheduled physicals and checkups, hospitals are lowering the costs of health benefit plans by keeping their employees healthy.
2. Motion Sensors and LEDs
Depending on the size of the hospital, many health care facilities waste thousands of dollars on energy costs.
In fact, some hospitals light halls, rooms, and wings that aren't even used on a daily basis. That's where energy-efficient motion sensing lights and LED bulbs come into play.
By using motion sensor lighting, hospitals cut utility costs because lights only come on when someone is in the room or walking down the hall.
Likewise, hospitals are also equipping overhead lighting and wall fixtures with LED lights, which use 70 percent less energy than standard bulbs.
3. Paperless Records
From paper costs to ink, printing, and filing costs, paper records and documents really eat up a hospital's finances. As a result, many medical facilities have turned to a paperless filing system.
As the following article shows, by turning to the cloud for data storage, hospitals all across the nation are saving money on paper and printing supplies, which is how big data is transforming the world of finance for the medical industry.
Not only that, going paperless also increases filing and patient record efficiency.
4. Solar Energy
Hospitals are generally large and in the open, which makes them the perfect candidates for solar panels. A number of U.S. hospitals have already switched to solar energy to power part or all of their facilities including equipment and lighting.
Solar power installation isn't cheap, especially when it's a large-scale project like a hospital.
However, the government is stepping in by offering federal energy grants, tax rebates, and other incentives for hospitals that run on solar power.
[READ MORE] Your Hospital Might Be Losing Money: 5 Quick Fixes to Basic Inefficiencies
5. Standardized Patient Care
Many hospitals are cutting operating costs by encouraging their physicians to standardize patient care procedures. This includes following protocol when it comes to testing and checkups.
Standardized care eliminates unnecessary health care procedures, which saves the hospital money on staff costs and saves patients money on general healthcare costs.
Standardized patient care also reduces the waste involved with using supplies like syringes, gauze, antibacterial soaps, and hand sanitizers during unnecessary procedures.
When it comes to the financial health of hospitals, the cost-saving practices above are definitely helping the medical industry save money.
About the author: Adam Groff is a freelance writer and creator of content. He writes on a variety of topics including health and finances. 
Follow us on Twitter (@HealthcareGlbl) and like us on Facebook!