Moderna's Covid vaccine is 95% effective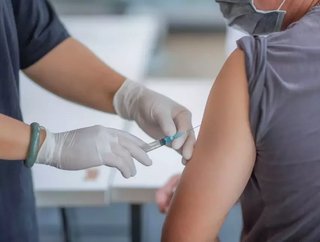 The latest Covid vaccine is easier to store and slightly more effective than Pfizer's...
Moderna is the latest pharmaceutical company to announce an effective COVID-19 vaccine. 
The company's mRNA-1273 vaccine was found to be effective in 95 per cent of people tested in clinical trials. The trial involved 30,000 people in the US with half being given the vaccine, while the other half was given a dummy. 
The company have stated they will apply to US regulators in the coming weeks. 
Like the Pfizer and BioNTech vaccine, it works by injecting a portion of the virus's genetic code to provoke an immune response. It also has to be administered in two doses, in this case four weeks apart. 
As well as being slightly more effective in clinical trials (effective in 95 per cent of cases compared to Pfizer and BioNTech's 92 per cent), it's easier to store and transport, as it remains stable at minus 20C for up to six months, and can be kept in a conventional fridge for up to a month. Pfizer's vaccine needs a temperature of minus 75C to be stored long term. 
According to Bloomberg Intelligence, while Moderna's has a slight advantage, both vaccines will be used because of production constraints. Additionally, long term protection from both the vaccines is still unknown. 
Moderna is working with the Centers for Disease Control and Prevention (CDC) and Operation Warp Speed among others, to be prepared to distribute the vaccine once it receives regulatory approval. 
The company expects to have approximately 20 million doses ready to ship in the US, and is aiming to manufacture 500 million to 1 billion doses globally in 2021. 
Bloomberg's white paper states that the cost per dose is between $15.30 to $24.80, and its future price will depend on what other vaccines are available, and the length of protection. 
"This is a pivotal moment in the development of our COVID-19 vaccine candidate" Stéphane Bancel, Chief Executive Officer of Moderna said. "Since early January, we have chased this virus with the intent to protect as many people around the world as possible. All along, we have known that each day matters. This positive interim analysis from our Phase 3 study has given us the first clinical validation that our vaccine can prevent COVID-19 disease, including severe disease." 
"We look forward to the next milestones of submitting for an EUA (Emergency Use Authorsation) in the US, and regulatory filings in countries around the world, while we continue to collect data on the safety and efficacy of the vaccine in the COVE study. We remain committed to and focused on doing our part to help end the COVID-19 pandemic."