Novartis plans to create a leading eye care device company with Alcon spinoff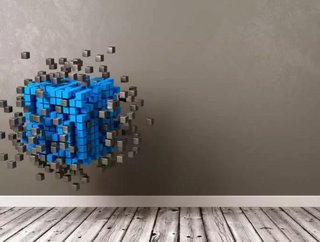 Acquiring Alcon in 2011, encompassing surgical, vision care and ophthalmic pharmaceuticals, Novartis has revealed its aim for the 100% spinoff of the di...
Acquiring Alcon in 2011, encompassing surgical, vision care and ophthalmic pharmaceuticals, Novartis has revealed its aim for the 100% spinoff of the division.
With a long-term aim to create a leading eye care device company, the move will enable Novartis and Alcon to focus fully on their respective growth strategies.
Additionally, the business announced its plans to initiate a share buyback of up to $5bn, to be finalised at the end of 2019. This will be largely funded through the proceeds of the divestment to GlaxoSmithKline of the consumer health joint venture stake, net of the AveXis acquisition payments.
Joerg Reinhardt, Chairman of Novartis, said: "Our strategic review examined all options for Alcon ranging from retention, sale, IPO to spinoff. The review concluded that a spinoff would be in the best interests of Novartis shareholders and the Board of Directors intends to seek shareholder approval for a spinoff at the 2019 AGM.
"This transaction would allow our shareholders to benefit from potential future successes of a more focused Novartis and a standalone Alcon, which would become a publicly traded global medtech leader based here in Switzerland."
In January 2016, Novartis transferred Alcon's ophthalmic pharmaceuticals to the its Innovative Medicines Division. The leading ophthalmology pharmaceuticals business will continue to develop as part of Novartis, with 2017 sales of $4.6bn and the potential blockbuster medicine RTH258 (brolucizumab) in development for neovascular AMD and diabetic macular edema.
The Alcon Division is now fully focused on surgical and vision care and continues to be the global leader in eye care devices. The company made $6bn in sales last year, Bloomberg reports.
Vas Narasimhan M.D., CEO of Novartis, said: "Alcon has returned to a position of strength and it is time to give the business more flexibility to pursue its own growth strategy as the world's leading eye care devices company. We will work to ensure a smooth transition for Alcon and Novartis associates while preparing for the launch of RTH258 and building our leading ophthalmology pharmaceuticals business."
Mike Ball will become Chairman-designate of Alcon and will step down from the Executive Committee of Novartis (ECN) on July 1, 2018. David Endicott, Chief Operating Officer of Alcon, will be promoted to CEO of Alcon.
See also
"The planned spinoff will be key to strengthening our leadership in the large, attractive and growing global eye care devices market," said Ball.  
"I look forward to working closely with David Endicott and the entire team at Alcon to deliver continued innovation for our customers and patients, while creating shareholder value through long-term, sustainable growth."
If the spinoff is completed, it would create a new Switzerland-based company with global scale and reach comprising more than 20,000 employees, with around $7bn in 2017 sales.
In addition to being incorporated in Switzerland, the intention would be to list shares of Alcon on the SIX Swiss Exchange and the New York Stock Exchange.
This year, the company has also launched its FocalView app, an ophthalmic digital research platform, which has been developed with Apple's ResearchKit.
The app aims to allow researchers to track disease progression by collecting real-time, self-reported data directly from consenting patients, leading to a more nuanced understanding of ophthalmic diseases and accelerating the development of novel treatments.
"FocalView has the potential to offer tremendous benefit for the ophthalmic community and for researchers looking to develop better treatments for these patients," Dr Mark Bullimore, Medical Advisor for the creation of FocalView and Dean of the Southern California College of Optometry, Marshall B. Ketchum University explained.
"This kind of data is fast becoming a critical element of research and development, because it offers a better reflection of real-world patient experiences, fosters better patient compliance and provides researchers with richer and more accurate data points."
"Optimising digital technology in research and development, particularly in ophthalmic disease, could have a marked impact on the quality of the data we capture," added Bertrand Bodson, Novartis Chief Digital Officer.