Ultra-fast Covid test could give results in under a minute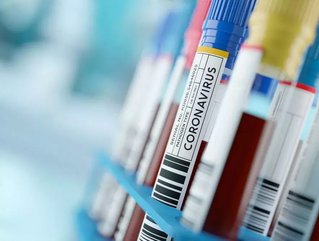 European labs are working on the rapid, affordable testing kit...
A new COVID-19 test could provide accurate results in under a minute, according to its developers. 
The EU-funded consortium CORONADX is developing PATHAG, a test they say will be ultra rapid and suitable for mass screening for the virus. 
The system uses antibodies against SARS-CoV-2 - the virus that causes COVID-19 - that are fixed to microscopic latex beads. If a patient's sample contains the virus, the antibodies bind to the viral particles and bring the latex beads along, forming a visible clump. This reaction occurs within seconds and can be done on a small, inexpensive paper strip. A positive result will show up as grains on the paper.  
The system is currently being tested on cotton swab samples taken from patients, while the use of saliva samples is under the evaluation of the team, which could eliminate the need to take a swab. It is expected to be ready before the end of 2020. It will at first be available in Denmark for further field testing before it is deployed in other countries. 
Additionally unlike most other tests, it will be non-commercial, with each test costing around €1 to produce. 
CORONADX is formed by eight partners in Austria, China, Denmark, Italy and Sweden. It was launched in April 2020 and is being funded by the European Commission as an emergency response to the pandemic. 
As well as PATHAG, the consortium is working on two other types of rapid test based on different cutting-edge technologies, to be used in mobile clinics and community centres. As with PATHAG, they won't require samples to be sent to a lab and can be administered with little to no training. 
Hans-Christian Slotved, whose team at the Statens Serum Institut (SSI) in Copenhagen is part of CORONADX, says: "Compared to other systems, PATHAG has the advantage of being faster and cheaper, and does not require any special equipment. We want to be able to tell people whether they test positive or not in a matter of minutes.  
Anders Wolff, professor at the Technical University of Denmark and scientific coordinator of the CORONADX consortium, added: "With the reopening of schools and activities, mass monitoring with fast and affordable tests becomes paramount. Our three systems will save time and ease pressure on laboratories, which we badly need during a pandemic."