When is it time to outsource your medical billing?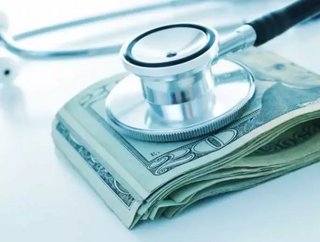 Managing your doctors practice is no less involved than running any small business where you have to take care of everything yourself. Even though you...
Managing your doctor's practice is no less involved than running any small business where you have to take care of everything yourself.
Even though you have your administrative staff on hand to help, taking care of all the other endless tasks involved in operating a doctor's office can consume all your spare time if you're not careful.
The outcome you ultimately want is to be able to balance your personal life with your work life, while delivering superior care and service to those who motivated you to become a doctor in the first place—your customers.
First and foremost in your practice has to be medical billing.
RELATED TOPIC: Is your medical accounting process healthy?
In order to maintain your financial viability, you need to make sure that medical services are being coded correctly, and in a timely manner.
Otherwise, your cash flow will get bottle-necked in the red tape on the insurer's end, and you'll be in financial trouble.
If you're already seeing signs of cash flow stoppages, it may be time to rethink your medical billing process.
One common solution for medical billing problems is to outsource this complex task to third-party experts.
As the following article looks at, despite what you may have heard regarding 3 myths about outsourcing your medical billing, companies like these are accustomed to taking on everything from micro offices to multi-practice facilities.
Here are some signs that it may be time to outsource your medical billing:
Your staff is making excuses
You may have the friendliest, most hardworking medical staff in the area.
But when their inbox is overflowing with bills, and you ask about it, and they start making excuses, watch out.
Backed up accounts receivables spell trouble for your practice's cash flow.
Every piece of paper you see sitting on a desk that should be filed away as "pending payment" represents money that's not going into your bank account within the next 30 days.
RELATED TOPIC: 4 ways CEOs can save money while running a hospital
If your staff has started making excuses about the workload, or about not having time to process bills, that's your cue to start making phone calls about possibly outsourcing your medical billing.
You're starting to grow
If your practice is growing, you'll need all hands on deck in the administrative department. This is the perfect time to outsource your medical billing, and your staff will thank you for it.
A growing practice will fail miserably if you don't provide stellar service to new customers.
In this age of online reputations, you need every review from a new customer to be positive. It won't be if your receptionist is pulling double duty as a medical coder.
You can't afford the mistakes
Medical billing is complicated.
When your existing staff has to try to input details and medical codes into the system at your office in the midst of ringing telephones and patients desperate for attention, it's inevitable that mistakes will happen. You can't blame them.
RELATED TOPIC: This is how you can reduce costs and improve your hospital operations
However, mistakes are costly in terms of unapproved claims and the extra time it takes to figure out the error and resubmit. These mistakes will prove costly and you'll be the one to pay.
Pride of practice is one thing, but being foolhardy and thinking you and your admin staff can do it all is another.
You'll find that once you make the smart decision to outsource your medical billing, your practice will grow exponentially and organically.
About the author: Kate Supino writes extensively about best business practices.