Which pharmaceutical brands are dominating digitally?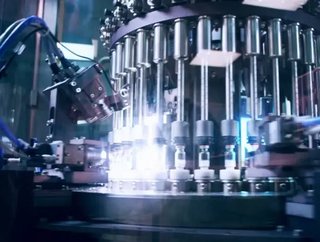 One in every 20 Google searches is for health-related information. What's more, a quarter of Brits prefer self-diagnosis to visiting their GP. With Brit...
One in every 20 Google searches is for health-related information. What's more, a quarter of Brits prefer self-diagnosis to visiting their GP. With Britain turning to their keyboards for healthcare information, how are pharmaceutical brands claiming their online space and capturing a healthy audience share?
Digital marketing agency Mediaworks' white paper, Pharmaceuticals Digital Marketing Six Months Review, highlights the key findings from each category to highlight the brands that are leading the way digitally within the pharmaceuticals category.
Chemicals
Within the chemicals category, SEO visibility scores are generally low, with a category average of 399. This highlights the opportunity for brands to strengthen their digital performance. Realising this potential, 10 of the 14 brands witnessed growth in their SEO visibility over the six-month period analysed.
Leader: Roche. The brand has the highest SEO visibility score (1,321), more than three times the category average (399), while scoring strongly across other metrics.
Healthcare
52 brands were included in our analysis of the healthcare category, with Durex the clear leader in terms of SEO visibility scoring 3,271. Interestingly, some of the world's best-known household names have weaknesses in their digital profiles that are leaving their digital presences lacking. For example, Palmolive has an SEO visibility score of zero, while Alka-Seltzer scores just one.
Leader: Durex. Despite dominating in terms of SEO visibility, there are vulnerabilities in the brand's digital profile that could be improved, such as domain authority, trust and citation flow.
See also
Toiletries
Big-name brands like Garnier (4,093), L'Oréal (3,038) and Unilever (2,606) dominate the competitive toiletries category in terms of SEO visibility. Of the 26 brands analysed, Oral B experienced the greatest growth over the six month period (140%), while Tresemme dropped in visibility by 95%.
Leader: Garnier. With a SEO visibility score that is more than 1,000 greater than their next closest competitor L'Oréal, Garnier is the clear leader in this category.
Male toiletries
Within the male toiletries category, there is a direct split between SEO visibility scores. Brands like Lynx, Wilkinson Sword and Gillette have a visibility score above the category average, while Old Spice, Brylcreem and Edgewell fall below this average. Strengthening their position, Lynx experienced 948% visibility growth over the period, the highest of all brands.
Leader: Lynx. Champions of SEO visibility, Lynx can bolster their digital profile further through concentrating on building domain authority and strengthening their links profile.
Female toiletries
Benefit Cosmetics has the highest SEO visibility of the female toiletries category. However, it's a close-fought competition; Benefit scores 4,896, compared to Urban Decay's 4,153 and Toni & Guy's 4,124. With competition high, the majority of brands (11 out of 14) are proactively growing their digital profile, most notably Always, who witnessed a 150% increase in visibility.
Leader: Benefit Cosmetics. Exceeding the category average across all metrics, Benefit Cosmetics has secured its position as the leading female toiletries brand.