Procurement & Supply Chain
Low income countries to get millions of $5 Covid tests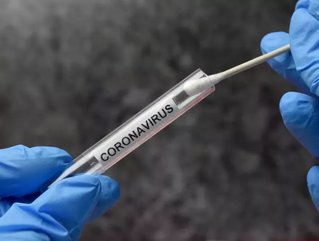 A well coordinated global effort is making millions of rapid Covid tests available to stop the spread of the virus...
This week it was announced that 120 million rapid diagnostic Covid tests will be available to some of the world's poorer countries at a low cost. It represents the biggest roll-out of rapid tests so far, and is the result of a major international cooperation. This is the story of what made it possible.
"It is proof that by working together at a massive global scale, we can develop and deploy a vital new tool to help contain and fight the pandemic. This is not just a new test – it's the money and the deployment plan to get it to where it's needed, fast. This is the power of global collaboration." These were the words of Peter Sands, Executive Director of the Global Fund, commenting on the news that millions of Covid tests will be made available to some of the poorest countries in the world. 
Initially the tests will be available to 20 countries in Africa, starting this month. With results provided in just 15–30 minutes, these are faster than other tests, and will only cost $5, although it is expected this price will decrease over time. 
The tests are the creation of Abbott Laboratories, a US-based company with manufacturing sites around the world, and SD Biosensor, based in the Republic of Korea, who have sites in India, Indonesia and China. 
Their work began in February 2020, as soon as genetic sequencing for the virus was released. Compared to molecular PCR tests which can identify the genetic DNA of the virus, and antibody tests that can pick up antibodies from a past infection, these antigen rapid diagnostic tests (Ag RDTs) detect active infection by identifying antigen proteins of the virus. They are easy to use and portable, having a similar appearance to a pregnancy test. 
"They can be used in a variety of settings, but may be particularly useful where resources are limited or in settings without sophisticated laboratory infrastructure to ensure more people would get access to testing services" explains Robert Matiru, Director of Programme Management at Unitaid. 
A partner of the World Health Organisation (WHO), Unitaid will work with Africa Centres for Disease Control and Prevention (CDC) to start rolling out the tests throughout the continent. Organisations active in the Covid response in these countries will work with them to bolster testing and tracing efforts to minimise the spread of the disease. 
"Compared to the current laboratory-based molecular (PCR) tests available for Covid-19, the speed and affordability of Ag RDTs is a game-changer in enabling countries to increase their speed and volume of testing, contact-tracing, treatment and isolation, particularly for under-resourced settings" Robert says. 
It took a total of eight months for the tests to be ready for the market. To get to this stage they had to meet a robust set of criteria. "The product must satisfy the WHO's requirements for Emergency Use Listing, which includes target product profile specifications to inform the suitability, technical performance, quality and safety of the test product" Robert explains. "Once approved, these tests must be registered for use by regulatory authorities in lower-and middle-income countries."
Robert says that existing technology from efforts to combat other infectious diseases such as Ebola and malaria helped accelerate the development of the tests. Developers are also investing in things like automation, to be able to meet increased demand over an unknown time period. "Unitaid and FIND are tracking the product pipeline and assessing a portfolio of Ag RDT manufacturers that may benefit from support to optimise raw material supply and production capacity, and improve technology to improve usability" he says. "The pipeline appears to be robust, and in addition to Abbott Laboratories and SD Biosensor, there are several other promising technologies at various stages of development or review." 
The global effort has been hailed as a huge milestone in tackling the pandemic, and an example of successful international cooperation. "The collaboration on research and development, commercialisation, market readiness, and in-country preparedness for Ag RDTs during this pandemic has been exemplary and unprecedented" Robert says. 
Partners on the project include Unitaid, The Foundation for Innovative New Diagnostics (FIND), The Global Fund, The World Health Organization, The Bill and Melinda Gates Foundation, The Clinton Health Access Initiative, and the Africa Centres for Disease Control among many others. 
"A set of agreements have been made between the partners under the Access to Covid-19 Tools Accelerator (ACT-A) Diagnostic Pillar to ensure that all countries have fair access to new tests for Covid-19. The incredible speed with which this package of initiatives has come together is a testament to the impact of the partners working together under the ACT-A initiative."