Procurement & Supply Chain
McKesson VP Gives How-To Tips for Effective Supply Chain Management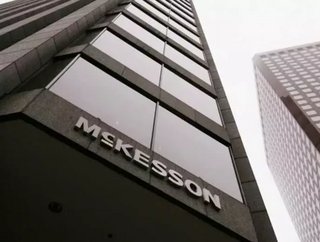 Arguably the worlds best healthcare IT supplier, McKesson stands as a successful Fortune 500 company leading the way in providing customized healthcare...
Arguably the world's best healthcare IT supplier, McKesson stands as a successful Fortune 500 company leading the way in providing customized healthcare solutions to its international, health-focused clientele for over 20 years. McKesson Technology Solutions partners with its clients by focusing on their respective needs, delivering unique health solutions for integrated care management that enables payors, providers and patients to transform the business and process of care. Focusing primarily on its acute care in hospitals and warehouse management solutions, McKesson has become the one to watch throughout healthcare, as competitors, providers and startups alike look to this industry leader to model their own up-and-coming supply chain solutions.
In terms of how McKesson is able to diagnose and analyze company data to generate solutions, vice president Tabel points to user experience as a point of concentration: "The world has changed a lot in the last decade or so," says vice president Todd Tabel, Supply Chain Solutions, "If you think about it that way, you realize that even payment methods have changed significantly (what will and won't be reimbursed), making the right decision upfront even more critical than ever before. We've got a solution in that area that is very similar to a Google-like search engine. It allows you to use an artificial intelligence engine to help you find the searches of the right supplies in your organization. We embrace a lot of consumer-driven inspiration, like Amazon, in order to provide for a richer consumer-like environment."
The difference lies in the approach
With more than 250 managed care clients and 92 percent of the nation's top 25 health plans using various McKesson's solutions today, this organization's supply chain model is being emulated throughout the industry. Targeting acute care hospitals specifically, the McKesson Artificial Intelligence (AI) platform and consumer-driven IT solutions focus on efficiency, customer need and cost-effectiveness in order to improve revenue for clients and reduce overall expenses.
The vice president of McKesson Tabel went on to comment on the evolution of healthcare IT solutions and the current state of today's market, saying, "Given health care reform today every healthcare executive is looking at operating margins for some way to either improve revenue or reduce expenses. For the most part, hospitals are looking to reduce expenses in non-labor areas, with medical supplies becoming the second-greatest lever afterwards. Research also suggests that supplies are overtaking labor as the top area for new savings. Everybody is looking for an opportunity to reduce non-labor expenses and the McKesson Strategic Supply Sourcing TM solution is able to identify opportunities for those organizations."
Fusing of innovation and interoperability
Healthcare executives are honing in now, more than ever before, on how to invest short-term in the best healthcare IT solutions in order to cut costs in the long-run. McKesson holds true to its beliefs in not only putting the consumer or client first, but doing so with a company-wide sense of integrity to move these businesses forward with the best possible IT services.
Management executives at McKesson exude this internalized commitment to healthcare excellence, reminding fellow industry members and customers that healthcare IT solutions are not a one-time service; this relationship is a constant work-in-progress to ensure the customer's success rises in line with the ever-increasing changes of the healthcare marketplace. This proves to be the inherent difference between McKesson and others in its field — an innate commitment to true, quality, customer-centered service.
"There lies the difference of the solution: the customization in the consumer-driven AI platform," says Tabel. "There really are three unique things that we provide in this part of our supply chain. We have business advisors that are constantly monitoring the performance of the organization, pulling out what opportunities are represented in their eyes bringing those forward, and it's all a part of the cost of the solution. It's not some special highest-end consulting project. In a world of cloud computing, we believe that you have to operate a little differently and we do with this solution, because we do have some traditional software solution."
Tabel suggests that part of managing and innovating a supply chain requires not only being ahead of the curve, but anticipating and reacting to market changes before they happen. Customer service is emulated throughout the McKesson team, turning this company pillar from a mission into the standard business approach:
Vice president Tabel continues, "A typical IT provider can sometimes be accused of developing, selling and installing a solution while only leaving the installer support number for customer reference. This is just a standard part of doing business to most providers, so on an ongoing basis, we understand that we're representing the opportunity center there. We're monitoring the system performance, so we can understand things like: why Nurse-X tending to buy off contract a little bit more? How is she making those non-formulary decisions? We can determine things like why Physician-X drives a majority of the business and what his specific preferences are. It's these types of realities that present a great opportunity for us to go in and analyze. So, to do this, we put our feet on the street in order to assist customers with the success and deployment of this developed solution."
Ask the expert
Finally, HCG sat down with the industry leader and asked McKesson how to encourage up-and-coming health solutions companies to embrace innovation and interoperability.
HCG: If you were to coach a healthcare start-up, who looked to McKesson for ways to improve its own IT solution, what would you say to those start-ups? How would you coach them in building their own business?
McKesson: I would say one of the tenants that we're constantly following up with is the development of our cloud-based solution and drive to put the customer first. We believe the way to achieve success is to think and act on behalf of the customer, to remove the burden of the customer in an implementation, and to automate those practices. As a company, you'll see greater return, and you'll be much closer to the customer, because you will get to know them personally and understand how their system operated. It's no longer an unsupported process; it's not just a 1-800 number anymore. It's real commitment to a real subject matter expertise that customers can then have access to, and have a frank dialogue with in order to help them navigate a healthcare crisis. It's about becoming a business partner with the customer; be a good, active business partner and take the opportunities that are presented to you.
To stay updated on Tabel's view of the healthcare supply chain, subscribe to his blog.
This feature was printed in the July edition of Healthcare Global magazine.