Procurement & Supply Chain
Premier Medical Corporation enables low cost Covid tests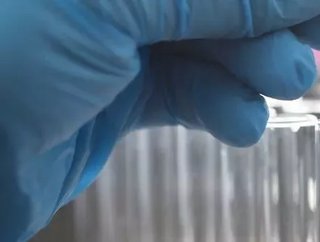 Premier Medical Corporation sign agreement to product low cost rapid tests for low and middle income countries...
The cost of rapid COVID-19 tests has halved for low and middle income countries thanks to an international agreement with India's Premier Medical Corporation, with others to follow in the coming weeks. 
Premier Medical Corporation will provide up to 120 million antigen rapid tests (Ag RDTs) under the agreement, which will ensure over 250 million tests will be made available each year to low and middle income countries for a unit price of less than $2.50. 
The agreements follow an open call for Expressions of Interest (EOI) launched last year by the Foundation for Innovative New Diagnostics (FIND) and global health initiative Unitaid, working on behalf of the Access to COVID-19 Tools (ACT) Accelerator. ACT's aim is to drive equitable access to antigen-detecting rapid diagnostic tests for COVID-19.
Premier Medical Corporation's commitment to high-volume manufacturing and commercialization will ensure the price per test remains low, and expanded manufacturing capacity could also be used in the future to make affordable tests for other infectious diseases, including another potential pandemic.
Premier Medical Corporation is a leading global manufacturer of affordable rapid diagnostic tests. Founded in 1996 in Daman, India, they're a major producer of tests for HIV, malaria and Hepatitis C, as well as testing kits for fertility, cancer screening, cardiac markers, thyroid range tests and drugs. They are the parent company of brand names First Response, AccuSign® and AQCheck®.
The company has strategic alliances with advanced medical diagnostic and device manufacturing companies throughout India, Africa, Europe, and South America. 
In December they announced their partnership with pharmaceutical multinational Cipla to commercialise rapid antigen tests for India under the brand name "CIPtest". 
Over the coming weeks more agreements will be announced, with plans to transfer and scale up technology and regional manufacturing capacity. Additional development to enable nasal sampling (which is less invasive than current nasopharyngeal swabbing) and enhanced test performance is also being supported as part of this project.
According to Unitaid, testing capacity remains highly centralized in many countries, and often insufficient to meet demand, especially in low and middle income countries with less robust health systems that are heavily reliant on global supply chains.