3 Incredible Wearables You Need to Try Right Now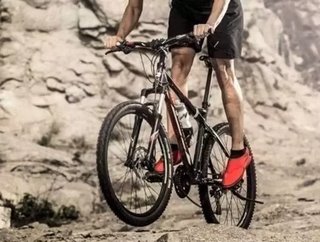 Last year saw an explosion of wearable devices enter the market, and they continue to dominate the tech industry. Theres a certain promise that comes w...
Last year saw an explosion of wearable devices enter the market, and they continue to dominate the tech industry.
There's a certain promise that comes with wearables, one of bringing users closer to their data and health rather than stored away in their pocket. A new device revolution is at hand: Just as mobile phones and tablets displaced the once-dominant PC, so wearable devices are poised to push smartphones aside.
You can now put a wearable on almost any part of your body, but still, not all wearables are created equal. Therefore, we've compiled the three most incredible wearables that came off the CES 2015 showroom floor.
[READ MORE] Top 5 Digital Health Trend Takeaways from CES 2015
1. Swarovski Shine
The crystal designer and Misfit recently partnered to take Misfit's original Shine tracker to another level. It still has all the features of the activity and sleep tracker, from monitoring how far you walk each day to the number of calories you burn to automatically tracking your sleep. The wearable syncs with iOS, Android and Windows devices, doesn't require charging and its battery lasts for up to six months.
2. Muse
While there are many devices that monitor your physical activity, there are few that measure your brain activity. Once connected with your smartphone via Bluetooth, the headband takes you through an audiovisual exercise designed to improve your focus. You can do this from three to 20 minutes at a time. As you track your progress, the idea is that you will learn how to be better at managing stress lead a healthier life.
[READ MORE] Bringing Wearable Technology to Health Care
3. Lechal
Lechal is the world's first interactive haptic footwear, including a shoe and an insole. You can set a destination through the Lechal app and the device will vibrate to direct you along the way. You can also tag locations to help you return to a spot later on or find out the location to meet a friend in a crowded place who is also wearing the footwear. Plus, Lechal also tracks your steps, calories burned and distance traveled. 
Follow us on Twitter (@HealthcareGlbl) and like us on Facebook!