ABB's automation delivers first-of-its-kind disability home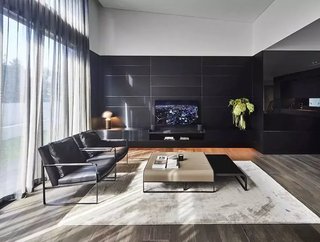 ABB's automation solution is helping residents of a home for people with disabilities to live independently...
 ABB Group, a global leader in smart home automation, has provided groundbreaking technology to a home for people with disabilities in Australia. 
ABB's KNX solution is supporting first-of-its-kind accomodation Casa Capace, enabling residents to live independently thanks to its automation technology. 
Australia's National Disability Insurance Scheme (NDIS) plans to provide housing for 28,000 people with disabilities. To help realise this, the Australian government invited the commercial property sector to design suitable homes, which have historically often felt more like hospitals than places to live. 
Property investors DPN decided on "Casa Capace" as the name for the project, which roughly translates as "capable home". They chose ABB i-bus® KNX as the solution to deliver the dwellings' automation technology. 
There are currently two dwellings, each with six bedrooms. The homes are fully compliant with NDIS design requirements, featuring oversized doors and corridors and open-plan spaces to allow for mobility devices. They also have customisable fittings such as supports in ceilings to accommodate hoists, and adjustable kitchen benches, sinks and basins for wheelchair usage.
Electrical doors, lighting, blinds, heating and cooling in each room are all controlled by ABB i-bus® KNX automation. It can adjust the height of benches, raise blinds and switch lights off in the morning, and turn on the TV and dim lights in the evening.
These are controllable via an app, voice activated through Siri, or on the resident's device. "Casa Capace residents in wheelchairs can navigate the home with ease thanks to a voice control function allowing them to open and close doors. Height adjustable benchtops in the kitchen and laundry are accessible from a standing or seated position, enabling residents to to do their chores independently" Schiemann says. 
There is even an accessible garden that is 600mm high, making gardening from a wheelchair possible.   
The project has been a great success. DPN Group Managing Director Sam Khalil, commented: "We wanted to create a designer home that anybody would walk into and say, 'I would love to have this as my home', and not to be able to tell that it's been built as a disabled-care home in any way."