Alzheimer's found 5 years earlier with new blood test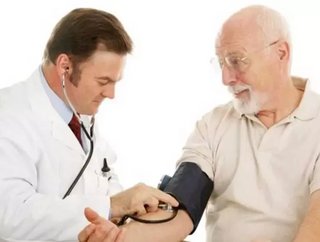 A research Professor from Finland has developed a new blood test which has the ability to detect Alzheimers disease five years before symptoms start to...
A research Professor from Finland has developed a new blood test which has the ability to detect Alzheimer's disease five years before symptoms start to develop.
Working alongside a team of fellow researchers, Professor Matej Oresic, from the VTT Technical Research Centre of Finland, found that chemical changes in blood cells often mirrored changes in a person's brain.
Now Alzheimer's experts are hoping more research and investigations will be made into the test and Professor Oresic has suggested it could be ready for patient use within three years.
If cases of Alzheimer's disease were detected sooner, earlier treatment programmes and other preventative measures, such as a change of diet or activity levels, could mean that sufferers may not develop full-blown cases of the condition.
To read the latest edition of Healthcare Global, click here
While the test was in development, Oresic put it through five years worth of patient trials. A total of 223 male and female participants aged in either their 60s or 70s were involved in the study.
Out of those 223, 37 had already been given a positive Alzheimer's diagnosis; forgetfulness was being experienced by 143 of the participants and 46 had recorded no memory problems.
Five years down the line, out of the 143 people that were suffering from forgetfulness 56 tested positive for Alzheimer's disease.
Oresic then compared blood samples from the Alzheimer's suffers with the forgetful patients, and found that there were noticeable differences between the blood's chemical build-up.
He believes the key to identifying cases of Alzheimer's at an earlier date and producing new treatments is understanding the link between these differing chemicals, which are otherwise known as metabolites, and brain behaviour.
According to Oresic, being able to delay the onset of Alzheimer's disease "is almost as good as preventing it.  A delay of even a couple of years would immensely improve quality of life."
The Head of Research at Alzheimer's Research UK, Dr Simon Ridley, also commented on the findings. He said: "With many billions of chemical reactions happening in our body all the time, metabolites present a gold mine of potentially useful information for scientists.
"This study presents promising early results that biochemical signatures in blood could aid in the identification of people at a higher risk of developing Alzheimer's."
He added: "The study has highlighted important biological pathways which should be investigated further."
The results of the study have been published in the journal Translational Psychiatry.
Our magazine is now available on the iPad. Click here to download it.