Amazon sends further shockwaves by reportedly developing its own health clinics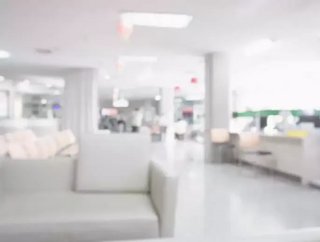 Amazon is continually looking to disrupt the healthcare industry since it revealed its partnership with J.P Morgan and Berkshire Hathaway at the start o...
Amazon is continually looking to disrupt the healthcare industry since it revealed its partnership with J.P Morgan and Berkshire Hathaway at the start of this year, with the aim to lower escalating healthcare costs.
Following Apple's lead, CNBC has reported that the business is now set to develop clinics for its employees at its Seattle headquarters in order to promote quality care and exceptional employee health and wellbeing.
Hiring globally renowned surgeon, writer and public health innovator, Dr Atul Gawande as its new Chief Executive Officer in its unnamed joint venture, the trio will seek to drive down healthcare costs, implement a number of digital solutions to deliver transparency and "align payment incentives with health outcomes," according to JPMorgan's annual shareholder letter.
"As employers and as leaders, addressing healthcare is one of the most important things we can do for our employees and their families, as well as for the communities where we all work and live. Together, we have the talent and resources to make things better, and it is our responsibility to do so.
"We're so fortunate to have attracted such an extraordinary leader and innovator as Atul," Chief Executive Officer, Jamie Dimon, J.P Morgan Chase has previously stated.
Appointing healthcare giants Christine Hennigsgaard and Martin Levine, Amazon is set to appoint a number of physicians to its new pilot programme, in order to cater to a select number of employees. If successful, the programme will be expanded across the business, catering to up to 40,000 employees in Seattle alone.
"More and more people and entities that pay for healthcare — employers being a big chunk of that — are realising the critical role that primary care plays in both improving population health but really driving down total cost of care," added Ryan Schmid, CEO of Vera Whole Health.
See also
 "The move by Amazon to create and manage its own worksite health centers [makes it] part of a growing segment of employers who have decided to take control of the delivery of medical and other services to their covered populations," noted Larry Boress, executive director of the National Association of Worksite Health Centers.
Acquiring online pharmacy PillPack for just under $1bn, Amazon is committed to driving down healthcare costs, with the pharmaceutical sector being no exception. Catered to those who take multiple daily prescriptions, the move will see Amazon provide rampant competition towards a reduction lowering drug prices across the US.
Additionally, the business has recently partnered with digital prescribing and analytics company Xealth, as well as the hospital networks at Seattle's Providence Health Systems and University of Pittsburgh Medical Center (UPMC) in a new pilot programme.
"Anyone who thinks of Amazon as just a digital retailer needs to think again," observed Rob Haslehurst, Managing Director at L.E.K.
"They have continually expanded their business model and today they are a leader in cloud computing, a provider of in-home services and a bricks-and-mortar food purveyor in addition to their ecommerce offerings.
"They have repeatedly shown that they have the capabilities, the patience, and the deep pockets to disrupt industry after industry. Healthcare is no exception."