Birdie aims to reinvent elderly care with tech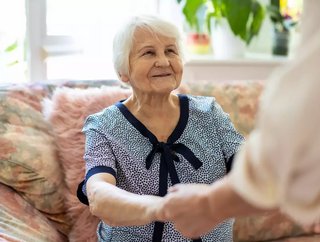 We take a look at homecare software startup Birdie, who are aiming to transform elderly care in the UK
British startup Birdie has announced it has raised £8.2 million to invest in innovation and scale up the business. 
The company's announcement is timely as it follows the criticism of the UK government over their lack of a plan for social care, despite acknowledging the sector is in crisis - around a quarter of the UK's home care providers are on the brink of bankruptcy due to a lack of funds and staffing. 
Birdie was born with a mission to  "radically improve the lives of millions of older adults", by using app-based solutions, IoT and machine learning to put preventative care at the forefront.  The company was founded by Max Parmentier,  after experiencing his own frustrations with the care system - his grandfather struggled with the impact of life in a care home, but lacked any other option. 
In 2017 Parmentier partnered with venture builder Kamet Ventures to  set up Birdie, in a bid to fix this problem. Since then, Birdie has partnered with almost 500 providers across the UK, and supports more than 20,000 older people every week. In the past 12 months alone the number of people Birdie supports has got six times greater. 
Birdie's solution is an app to help care providers deliver more coordinated, personalised and preventative care, by giving them access to digital assessments, medication scheduling and planning tools. By using digital tools to take care of admin, staff have more time to spend with their care recipients. 
The new investment will be used to fund Birdie's next phase of growth in the UK, as the company scales to meet the rapidly growing demand of the aging population. The company will also invest in product innovation, creating new features to address customer requests.
In addition, Birdie is piloting new care models, including partnering with the NHS to identify COVID-19 symptoms, building predictive pharmacy models with AI, and helping health authorities to detect early warning signs of patients' health risks.
Internally, Birdie is committed to having a progressive company ethos. All salaries are transparent, and staff work asynchronously to maximise flexibility and equity. Staff members also volunteer in their local community during office hours, and the company offsets all its emissions.
These efforts have led to numerous awards, including having the best SME culture in the UK, an Honorable Mention in the Health category of Fast Company's 2021 World Changing Ideas Awards, and innovation in care at the LangBuisson awards. 
"We believe the future of care for older people should be helping them to live at home for as long as possible through the delivery of personalised and preventative care" Parmentier said. 
"Birdie is already the partner of choice for caregivers up and down the UK, and this new funding will help us rapidly increase the number we partner with and what we can offer them - meaning more people benefiting from more affordable, quality care. We're proud of our mission and the values we embody to pursue it."