Blockchain can pave the way for a more value-based healthcare system, report suggests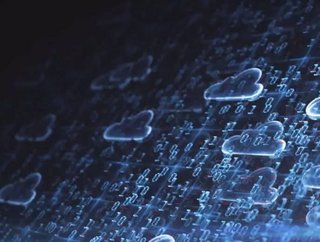 According to a new market intelligence report by BIS Research, titled"GlobalBlockchainin Healthcare Market- Analysis and Forecast, 2017-2025," blockchai...
According to a new market intelligence report by BIS Research, titled "Global Blockchain in Healthcare Market- Analysis and Forecast, 2017-2025," blockchain in healthcare is estimated to be $176.8mn in 2018, and is estimated to grow over $5.61bn by the end of 2025.
The development in providing efficient healthcare services is extensively dependent on technological advances in information technology, and particularly the ability to record and store information conveniently and economically and share it securely among different applications and systems.
Blockchain technology is being touted as the panacea for all of healthcare's information system interoperability and security-related challenges.
Blockchain can play a critical role in overcoming the shortcomings and challenges associated with legal systems. Some of the significant advantages of employing blockchain are the introduction of transparency, complete elimination of third-party intermediaries, and streamlining of operational processes and large costs.
Additionally, blockchain can pave the way for the movement to a more value-based healthcare system, improve patient engagement and even open opportunities for the introduction of more consumer-centric product segments and revenue streams.
"Around 14% of healthcare organisations are expected to have a blockchain based system in place by the end of 2018, while 70% are expected to have invested in getting the technology on-board by 2020," explains Pushplata Patel, an analyst at BIS Research.
See also
"Various successful use-cases of blockchain have already been piloted, ranging from tracking of consent in clinical trials, development of healthcare information exchange platforms, to pharma supply chain solutions. Healthcare data exchange, health insurance, and clinical trials are expected to witness large disruption in the coming years. "
The adoption of blockchain could save the healthcare industry up to $100-$150bn per year by 2025 in data breach-related costs, IT costs, operations costs, support function costs and personnel costs, and through a reduction in frauds and counterfeit products, the report has found.
Pharmaceutical companies will be the main winners, as they lose approximately $200bn to counterfeit drugs each year. By providing complete visibility and transparency throughout the drug supply chain, blockchain will allow tracking of drugs to their point of origin and thus, help to eliminate falsified medication, reducing revenue loss by up to $43bn annually for pharma companies
The use of blockchain for healthcare data exchange will also contribute the largest market share to blockchain in the healthcare market throughout the forecast period, reaching a value of $1.89bn by 2025.
This growth is due to the use of blockchain to solve the most widespread problem in healthcare information systems related to interoperability and non-standardisation that has created data silos in the industry.