Cerner and Lumeris partner to deliver value-based care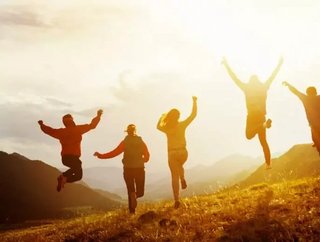 Partnering with Salesforce earlier this year to extend its population health, clinical and administration portfolio, Cerner has now partnered with value...
Partnering with Salesforce earlier this year to extend its population health, clinical and administration portfolio, Cerner has now partnered with value-based healthcare services operator Lumeris.
Lumeris aligns providers and payers across populations with technologies, processes, behaviors and information to achieve high-quality, cost-effective care with satisfied consumers and engaged physicians. The company has recently also entered a new partnership with BayCare Health System to support its new Medicare Advantage Plans.
Cerner and Lumeris' 10-year collaboration will enable the duo to further eradicate inefficiencies within the current healthcare system, from inefficient data sharing complex reimbursement processes.
Combining Cerner and Lumeris technology and services to streamline redundant processes that burden the patient and provider, Maestro Advantage (MA) has been developed to help health systems succeed and enable patients to receive enhanced access to primary care and a level of service that was previously only delivered via expensive concierge medicine programmes.
"The United States healthcare system's transition to value-based care has been impeded by disjointed technology, cumbersome processes, misaligned incentives and inadequate management of clinical and financial outcomes," said John Doerr, Lumeris board member and chairman of Kleiner Perkins.
"Maestro Advantage lowers the barriers to data transparency and sharing and empowers physicians and health systems. However, we know technology alone is not sufficient. MA is an innovative model with supporting processes and expertise to aid long-term success in value-based care arrangements."
See also
Brent Shafer, chairman and CEO, Cerner added: "By using data to reduce or eliminate unnecessary costs and ineffective transitions of care, providing doctors and their patients a more complete view of their medical history and a health plan that consistently receives high quality scores from CMS, this collaboration with Lumeris aligns well with our mission and illustrates the potential of Cerner technology to positively impact health care economics and outcomes in deeper, more impactful ways than before."
By integrating actionable data and insights with provider workflows, MA uniquely leverages existing investment in digitised data and processes. It has been designed so providers can more effectively assess risk and create interventions and better maximise outcomes for patients enrolled in value-based arrangements, such as PSHPs and MA plans and will work across any EHR in the network.
According to Healthcare Dive, over 20,000mn members enrolled in MA plans in 2016, a number which has risen significantly since this time.
"MA creates a patient-centric health care delivery network. Prevention and wellness become the top priority rather than treatment and 'sick care,'" said Mike Long, chairman and CEO, Lumeris.
"Physicians and care teams will get access to timely data and easy-to-use, actionable insights at the point of care. Combined with a proven, value-based accountable primary care model, physicians can truly advocate for their patients, ensuring they receive better care and are more satisfied on their health care journey."
Lumeris will adopt Cerner's HealtheIntent platform and combine its clinical methodology and advanced analytics to help drive better patient outcomes and lower costs of care. Both parties will then work to identify health systems best positioned to succeed with the offering.
The move also follows on from Cerner's decision to enable Abu Dhabi based Mubadala Healthcare to harness its integrated electronic health record technology (EHR), signalling its leading position within the market.