Digital doctors: GPs urged to consult patients online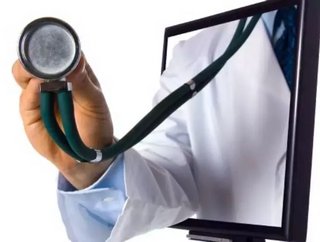 Written by David Astley - Head of Health & Emergency Services, Virgin Media Business The take up of telemedicine is really starting to gather pace...
Written by David Astley - Head of Health & Emergency Services, Virgin Media Business
The take up of telemedicine is really starting to gather pace across the globe with research firm Technavio predicting the market will grow by 19 percent annually over the next three years. Until recently the use of telemedicine has been mostly limited to connecting geographically remote patients to medical resources.
However,things are starting to change. Healthcare organisations have recognised it can form a key part of day-to-day healthcare provision. In the UK, NHS medical director, Sir Bruce Keogh, is a vocal supporter of telemedicine stating that he would like to see more doctors regularly offering remote consultations to patients via video link and IP telephony in the next 12 months.
By embracing telemedicine it is thought many organisations could improve patient access to GP services and reduce waiting times. However, concerns have been raised this may be a step too far, limiting the amount of time that patients can spend with their GP further.
To find out if the public actually wants remote GP consultations we polled 2,000 people. Twenty-nine percent of those surveyed said that theywould like to see consultations via video link introduced in the next decade. Althoughjust under a third might not sound much, if you consider how many millions of appointments doctors conduct each year, itis clear that there is a huge demand from patients for 'virtual' consultations.
As well as delivering a much longed for service, the introduction of telemedicine could generate huge savings for healthcare providers worldwide. In Lancashire and Cumbria in the UK, a telemedicine project to speed up the diagnosis of stroke patients is expected to generate savings in excess of £8million a year.
Using a digital video conferencing service, 15 specialist doctors in the region are now able to assess and diagnose out-of-hours patients that are showing signs of an acute stroke, faster. As life-saving Thrombolysis treatment can only be given to patients within four and a half hours of the onset of a stroke, faster diagnosis enabled by this new service could save more than 20 lives a year, help 40 extra people to recover from a stroke with no symptoms or significant disabilities and prevent 30 patients from requiring full-time care.
With more and more success stories like this coming to light every day, I have no doubt that we will see momentum behind telemedicine grow, as healthcare providers recognise how it can improve the delivery of services to patients, while helping budgets go further.
David Astley discusses how technology will change patient-doctor interactions: