EU's $24bn AI investment signals healthcare's big data boom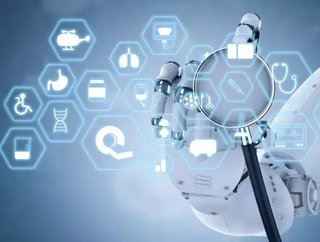 TheEuropean Union is set to invest$24bninto artificial intelligence (AI) by 2020, seeking to catch up withAsia andthe United States, which each currentl...
The European Union is set to invest $24bn into artificial intelligence (AI) by 2020, seeking to catch up with Asia and the United States, which each currently invest more than three times that of Europe. Of the sectors that stand to benefit the most from a boost in AI development is healthcare - a sector becoming increasingly reliant upon what's known as big data.
As regions like Asia, the EU, and North America invest more heavily in AI and cloud services to handle big data, the investments move downstream towards developers of innovative applications of healthcare-related big data. Companies both large and small are making their rounds, scooping up the confidence of doctors, drug companies, and hospitals alike, including Aetna Inc, Allscripts Healthcare Solutions, Inc., Computer Programs and Systems, Inc., International Business Machines Corporation, and Eyecarrot Innovations Corp.
According a recent report from BIS Research, the global big data in healthcare market is set to reach $68.75bn by 2025 - growing at a rapid CAGR of 22.3% between 2017-2025. The report came out prior to the EU's $24bn AI investment announcement; therefore, those expected healthcare-related numbers could even be higher.
Regionally speaking, North America is big data's largest market in healthcare and is expected to reach $31.12bn by 2025 - with the United States carrying the lion's share, with 91% of that North American spending coming from the country in 2017.
The market for healthcare data is opening up fast, with several new opportunities arising across many healthcare fields.
IBM, through its IBM Watson Health has been able to study, assess, and rank large healthcare systems. As well, the processing giant has recently secured a $10mn deal with Cincinnati based TriHealth to adopt a portion of IBM Watson Health Enterprise Imaging Portfolio.
But it's not only in hospitals that patient data is being harnessed and monetised. For instance, the visionaries at Eyecarrot Innovations have developed their Binovi Cloud to generate data built to assist vision care providers, by tying together patients through a universal screening system that utilised mobile device, and a cloud Saas platform for eye care practitioners to perform necessary examinations. The research data obtained in the screening process could be invaluable to the profession, and to a large portion of the population dealing with ocular issues.
The emergence of cloud-based services and subscription models has significantly reduced the up-front investment and infrastructure development needed in order to manage big data. Thus, with significant investment and advancements to come in AI, an increased adoption rate of wearable devices, mHealth, and eHealth services could only further boost the amount of patient data available for research. Medical information as a whole is set to boom and transform the healthcare sector as a whole.
Big data getting bigger through healthcare
Big data refers to handling massive amounts of structured and unstructured data, helping organisations improve their decision-making processes, and research and development. In healthcare, that can refer to helping doctors make diagnoses based on similar groupings of patient demographics, drug developers scouring over test data, or medical institutions such as hospitals in maintaining or analysing patient data.
Healthcare data alone is growing at a phenomenal pace and is expected to surpass 2,314 exabytes by 2020. This growth is further spurred on by declining storage costs, and the emergence of organisational reliability on cloud-based services and subscription models.
Shazlie Khan, an analyst at BIS Research states: "The big data in healthcare market is going to be driven by an urgent need to control rising healthcare costs and to improve patient outcomes and resource management. Among components and services, analytics services contributed the lion's share of $5.80bn in 2017.
"Clinical analytics will be an investment priority for most of the hospitals due to regulatory requirements to make 'meaningful use' of healthcare data, the need to reduce medical errors, and to enhance population health management."
See also
Big data in healthcare developments
International Business Machines Corporation
IBM's Watson Health division is making the processing giant become a household name in hospitals around the world. In particular, the recent announcement of the deal with TriHealth will benefit the healthcare provider's radiologists and clinicians, through creating a system to store and share image data and connecting it with the patient's health record in the organisation's system.
Allscripts Healthcare Solutions, Inc.
Allscripts subsidiary CarePort Health, which specialises in post-acute outcomes management recently began managing the Allscripts Care Management solution and services portfolio. The transition was brought about to accelerate innovation of the Care Management platform, which when joined with the CarePort platform now offers healthcare providers, payers, and ACOs visibility across all levels of care and transitions across the continuum. Care Management currently handles workflow for a built-in network of more than 20,000 providers.
Aetna Inc.
Better known as a health benefits company, Aetna also provides data analytics services through its Health Care segment. However, with a potential $69bn megamerger with CVS Health that could create a new company containing numerous healthcare businesses, Aetna is going to get even more exposure to big data. That is, if it's not blocked by regulators.
Computer Programs and Systems, Inc.
CPSI provides healthcare information technology solutions with its software systems that include patient management software enabling hospitals to identify a patient at various points in the healthcare delivery system. Its subsidiary, Evident, was recently declared the highest ranked inpatient EHR vendor for hospitals under 100 beds, by Black Book Rankings.
Eyecarrot Innovations Corp.
Through its visual and neuro-cognitive processing products developed and commercialised for diagnosing and remediating visual perception disorders, Eyecarrot seems to have cornered a niche in the healthcare sector, through adoption by eye doctors. By tackling an issue that's possibly afflicting 25% of the population, Eyecarrot has the potential to access a massive amount of data for the optometry market through its BinoviCloud cloud data platform.
Eyeing big niche data
Armed with a proprietary, cost-effective screening too, Eyecarrot Innovations Corp employs the latest advances in neuro-cognitive training to tackle the rising binocular vision dysfunction pandemic.
It's been estimated that binocular vision dysfunction effects approximately 1 in 4 humans on the planet. Eyecarrot's platforms tackle screening and rehabilitating these physical deficiencies that impact patients on a daily basis. However, even the remaining 3 out of 4 eye doctor patients could also use Eyecarrot's Binovi mechanism to reach higher levels of ocular performance.
Where big data comes in, is how Eyecarrot's mobile app can measure a user's daily personal performance. From that usage, data is aggregated in a way that's not only relevant to the user, but to their healthcare providers, and possibly to researchers who are seeking to advance eye care for the demographics of the user.
Big data for eye patients is unique, compared to that for hospitals and pharmacies. Eyecarrot can give the user standardised data on their visual neuro-cognitive performance, and from there it'll be in their hands to decide what to do with it. Meanwhile, all end users are contributing to the private (read: anonymous) global database.
The company currently generates revenue from its acquisition of Wayne Engineering. However, as more vision care specialists make their patients aware of this pandemic, Eyecarrot believes their products will have a positive effect on hundreds of millions of people.
As a goal, the company has posited whether they can generate even $1/year on every one of those people they have using their product-Given that Facebook currently derives approximately $10-15/year on their global userbase, Eyecarrot pulling back a fraction of that for a beneficial therapy comes across as a conservative estimate.
Given that many of the products are accessible through smartphones, which are in the hands of billions of people on the planet, Eyecarrot believes it has a very wide market to strive for. With one in four people in the world having visual performance challenges, many of which can be addressed through therapy such as Binovi, Eyecarrot appears to have found a niche that could benefit greatly from the enhanced interest in AI and big data, coming from places like Europe, Asia, and North America.