Faulty genes linked to ADHD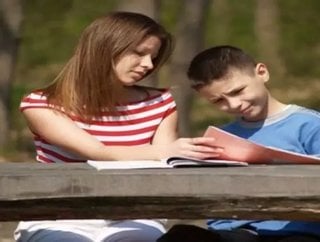 The tiny defective gene has been linked to a multi-functional protein in the brain that helps to balance a childs levels of inhibition and excitability...
The tiny defective gene has been linked to a multi-functional protein in the brain that helps to balance a child's levels of inhibition and excitability.

Researchers found that children with the gene, called GIT1, are 2.7 times more likely to develop Attention Deficit Hyperactivity Disorder (ADHD).

Although the exact numbers of children who have ADHD are unknown, it's thought to affect approximately one child in 20.

Scientists are hoping that as they improve their understanding of how genes like GIT1 influence ADHD, they will be able to develop new drugs or therapies to control the disorder.

READ MORE FROM THE WDM CONTENT NETWORK:
To read the latest edition of Exec Digital, click here
Vegetarians enjoy a healthier and safer diet
Facebook and YouTube help the old stay young
Pancreatic cancer patients trialling new treatment

Ritalin is currently the most popular drug used to treat the condition, and it is thought between 50,000 and 100,000 children are being prescribed the pill.

Symptoms of ADHD include impulsiveness, hyperactivity and a lack of concentration. It is hoped the new findings will help to remove the stigma that is attached to the condition, something which is often mistaken for bad behaviour caused by poor parenting

The new research found that just a single letter change in the genetic code was responsible for the heightened risk of children developing the behavioural condition.

Scientists in South Korea studied the GIT1 gene in 388 children, and found a strong link between those with the faulty gene and those with ADHD.

Although previous studies into ADHD have found that the condition lies in families and variants in DNA are linked to the disorder, the underlying cause remains a mystery.

There are, therefore, a number of varying theories as to its causes. Some doctors and scientists believe it can be triggered by food additives, while others think that it is caused by an imbalance of chemicals in the brain.

There is also another theory that puts ADHD down to the brains inability to filter different types of stimulation coming through the various senses.

This latest research into the condition was led by Dr Eunjin Kim, from the Korean Advanced Institute of Science and Technology, and a paper in his findings has been published online in the Nature Medicine journal.