The future of health startups remain linked to enterprise-scale players, reports Rock Health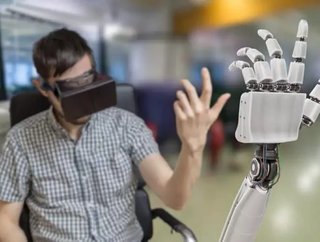 Supporting entrepreneurs across the digital health spectrum, Rock Health has released its findings relating the upward trajectory in digital health. Fro...
Supporting entrepreneurs across the digital health spectrum, Rock Health has released its findings relating the upward trajectory in digital health. From traditional to non-traditional players, innovation continues to drive the transformation of the healthcare industry and secure increased investment.
Healthcare has witnessed a number of vertical integrations in H1, such as CVS & Aetna, Optum's acquisition of the DaVita Medical Group, Humana and Kindred Healthcare, Cigna and Express Scripts and others.
Since 2011, the number of digital health deals has risen steadily, from $1.2bn spent within 92 deals, to $3.4bn over 193 deals in 2018. The size of average deals has also grown in the last year.
Four digital health deals raised $100mn in this period. These include HeartFlow with $240mn in Series E funding, DNA company Helix at $200mn, Collective Health at $110mn and Livongo, a mobile monitoring platform for those with chronic conditions, which raised $105mn respectively.
However, some of the largest deals so far include Roche's $1.9bn acquisition of Flatiron Health, Amazon's $1bn takeover of pharmaceutical startup PillPack and the Teladoc-Advance Medical deal.
Whilst digital health has been found to remain bolstered by repeat investors who see long-term potential (with over 60% found to be involved in digital health deals since 2011), the emergence of non-traditional tech companies entering the industry has fully disrupted traditional ways of working.
See also
"Is there one area in the last 30 years where the initial innovation was driven by an institution of any sort? I couldn't think of a single area where innovation—large innovation—came from a big institution," commented Vinod Khosla, Khosla Ventures.
"Retailing wasn't disrupted by Walmart, it was by Amazon. Media wasn't changed by CBS or NBC, it was by YouTube and Twitter. Cars weren't transformed by Volkswagen and GM—and people said you can't do cars in startups—but then came Tesla."
The FDA is consequently looking to overhaul its review process for digital health companies and is has recently published a lengthy statement surrounding the development of new medical devices.
Tech giant Google has been investing in the healthcare sector for some time, launching subsidiaries Calico and Verily to enhance healthcare delivery through technology. Thirdly, its subsidiary, DeepMind, continues to explore the use of AI across the sector and implement a new healthcare standard, Fast Healthcare Interoperability Resources (FHIR) to establish a connected care pathway and deliver care which is second to none.
Its Google Research division has been rebranded to Google AI to highlight its ongoing plans to harness artificial intelligence and machine learning across a multitude of consumer technologies. It's partnership with Fitbit and acquisition of Twine Health will allow the company to harness its cloud healthcare API, founded on Fast Health Interoperability Resources (FHIR) to connect user data with electronic medical records (EMR).
Apple is also looking at strengthening its healthcare strategy within the accessibility and security of patient healthcare records, Microsoft has bought two new influential figures on board to develop new digital health tools whilst Amazon continues its reign in disrupting traditional industries, particularly healthcare, through its acquisition of PillPack and involvement in the Amazon-Berkshire Hathaway-JP Morgan initiative.