Future of healthcare needs IT overhaul, survey finds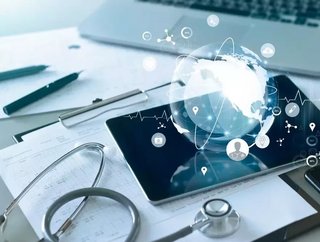 The healthcare sector must switch to a hybrid cloud model to operate efficiently...
Recent research by cloud computing company Nutanix has found that current healthcare IT systems are no longer conducive to today's work environment. Nutanix's 2020 Healthcare ECI survey uncovered that major IT overhauls are needed within healthcare facilities if they are to withstand the hybrid business model most industries now operate in.
The pandemic has accelerated the industry's digital transformation, but challenges remain. "The COVID-19 pandemic shifted daily operations within every industry, but healthcare organisations were especially burdened with having to offer first-class patient care while also ensuring the safety of their employees" says Cheryl Rodenfels, Healthcare Strategist at Nutanix. 
"To keep up with demands caused by the pandemic, organisations rapidly shifted their IT models. Specifically, more than half have increased their public cloud and hybrid cloud use and nearly half have invested more in private cloud environments because of the pandemic. 
"These moves likely reflect an effort to quickly provide new work-from-home employees with access to IT resources, as 93 per cent of respondents shifted to at least a partly remote model at the onset of the pandemic."
An overwhelming 95 per cent of survey respondents said that hybrid private/public cloud is the ideal IT operating model. "Healthcare organisations are in the midst of enabling remote work, implementing telehealth practices and supporting an increasing patient load" Rodenfels says. "As a result, they need IT solutions that can support their organisations' growing needs and drive their digital transformation. Hybrid cloud is the preferred model to support that. 
"Respondents chose cost advantages as the number reason to switch to hybrid cloud and security, privacy and compliance were a close second. With the recent increase in ransomware attacks at healthcare organisations and increased patient loads due to Covid-19, it is expected that security, privacy and compliance will soon become the number one reason for implementing a hybrid cloud."
To reach the ideal hybrid cloud model, healthcare providers must decommission legacy infrastructure components while adopting private and public clouds. "This will integrate their IT networks into a cohesively managed hybrid environment. However, this process can be difficult to accomplish, as each enterprise has unique business and IT demands that drive how the company designs its cloud environment and consumes resources. 
"Many organisations will also need to depreciate and migrate their legacy infrastructures before transporting applications, data, workloads, development, and processes to the new environment."
Additionally, healthcare companies need to invest in IT talent to help with this shift. 41 per cent of survey respondents said they lacked the necessary IT skills to manage hybrid cloud environments. "These issues have contributed to organisational struggles to fully adopt hybrid cloud" Rodenfels says, "but with the right talent in place, in combination with tapping trusted partners, the healthcare industry's journey to hybrid cloud can be expedited."