The genetic risks people aren't testing for, but should be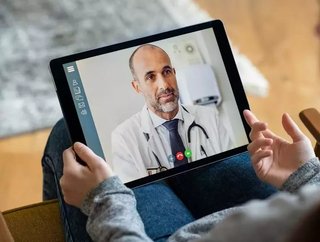 Dr. Salvatore Viscomi, attending physician at Baystate Health and CMO at GoodCell, says 2021 will be the year of patient-controlled health...
2020 brought the realities of a global-scale health event to the forefront of public consciousness. Beyond the daily assault of devastating headlines, people faced extraordinary circumstances in their personal lives that taxed their physical, mental and emotional wellness. 
From sweeping job loss and insecurity, to the challenges of childcare and the elimination of work-life balance as businesses across the globe shifted to remote models, humanity endured an upending of life as we knew it.  
Compounding these challenges was social isolation and a string of lockdowns that stripped people of stress relief and endorphin-boosting activities, such as an evening at the gym, dinner out with a partner, or happy hour with friends. Without these societal cushions, the stressors and hardships of daily life became even harder to bear, pushing people to the point that they could no longer ignore the impact of the virus on their well-being. We could no longer just "get by." 
As a result, we've ushered in a new age of health consciousness and control. Born out of necessity and at a time when so few aspects of life felt in-control, people across the globe have become laser-focused on taking health into their own hands. 
This changing mindset – empowered by a surge in wearables and digital health technologies – is enabling people to keep themselves and their families healthy during these trying times and bolster their defenses against the next inevitable health threat. 
Gaining Agency Over Our Complete Health Picture 
According to analyst firm IDC, the global wearables market grew 35% year over year, with shipments of these devices spiking in the third quarter of 2020. Apple Watches flew off the virtual shelves, with the brand seeing a 20% surge in sales over 2019. Meanwhile, Fitbit has been undertaking the challenge of applying its heart rate and health tracking capabilities to predicting COVID-19 infections and, on the wellness front, meditation app Headspace is heading to Netflix to deliver to the masses the streaming equivalent of a pandemic puppy. 
Now more than ever, people want to take back some of the control they have lost this year, and the increasingly sophisticated and diverse capabilities of modern wearables and apps are enabling them to do it.  
This is by no means a new movement; rather, the pandemic has accelerated an inevitable shift toward proactive healthcare that has been brewing for years. Prior to the pandemic, we were in the throes of a genetic testing revolution, which gave people unprecedented visibility into their genetic history. This provided insight into inherited predispositions to certain diseases, such as cancers, heart diseases and other conditions.  
While understanding inherited genetic variations that can lead to health concerns is important, we know the vulnerabilities we inherited from our parents are just one facet of an individual's overall health picture. In fact, we acquire most genetic variations linked to disease – often at random – over the course of our lives.  
These accumulated, or somatic, genetic changes can happen at any point in our lifetimes due to exposure to an environmental hazard, such as chemicals or ultra-violet radiation, or an error in our cells' replication processes. Although they can occur at any time, these changes become more common as we age.
This makes it all the more imperative to conduct regular health screenings that go beyond examining inherited genetic variants to also encompass accumulated changes and blood biomarkers that could indicate an emerging health concern.
The Year of Patient-Controlled Health 
As we enter 2021, we're on the cusp of making this type of holistic health monitoring a reality from the comfort of our home. The pandemic has left an indelible mark on society in many ways, but in the process, we have accelerated health and technology innovations that are putting regular health assessments and actionable longitudinal data about health over time into the hands of the individual.  
This democratization of health data – as enabled by heart rate trackers, sleep monitors, nutrition catalogers – and emerging solutions such as personal biobanking, which allow people to study and store their healthy biological materials for potential future therapeutic use, is paving the way to a new age in healthcare.
 Gone are the days of passive health screenings at our annual doctor's visit or in response to symptoms. The pandemic has catalyzed an age of proactive and routine health monitoring that is fully customized to the individual and their health priorities. Armed with these tools, people can now track their health through their own personal health portals and understand how a fitness regimen, diet change or stressful week at work is impacting their real-time health. 
The pandemic has undoubtedly accelerated widespread adoption of digital and virtual health tools, but the result is likely to cause a massive paradigm shift in healthcare with long-lasting ramifications. Health decisions will no longer be wholly dictated by a healthcare provider; rather, they will be made in consultation with physicians, leveraging insights and data pulled from a multitude of health technology tools at people's fingertips. 
As the adage goes, the night is darkest before the dawn. We have the power to come out of the pandemic stronger than ever in 2021 by empowering consumers to continue to take their health into their own hands and maximize their agency over their health futures through the power and democratization of data.