Greenway Health launches customisable revenue cycle tool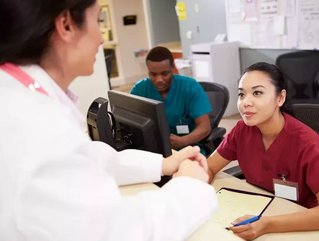 Greenway Health's new revenue cycle management tool is fully customisable...
Greenway Health has launched a new customisable revenue cycle management system called GRS Select, designed for healthcare providers to recover profits a year after the COVID-19 pandemic began. 
Greenway president Pratap Sarker, explains why they developed the new service: "With growing expenses and reduced revenue, healthcare providers must put a stronger emphasis on revenue cycle management in order to maintain a viable business and continue delivering the services their patients expect." 
"In this current landscape, there is not a one-size fits all solution. Every practice has its unique challenges and needs. With GRS Select we are enabling today's providers with a quality, flexible offering that improves efficiency in the most critical areas of the revenue cycle so they can get back to doing what they do best – taking care of patients."
The pandemic has put intense pressure on healthcare systems, with higher numbers of patients and overstretched staff, which has led to reduced revenues. Ambulatory care institutions in particular have been among the those most affected. 
With GRS Select, Greenway say the healthcare provider remains in full control of their billing and has full visibility into the work GRS performs at any time. A consistent connection between front- and back-office functions, and through more efficient clinical workflows, GRS can help optimise their revenue cycle, while employees are given the tools and training to understand how their tasks impact financial health and the bottom line. 
Dr. Justin Vujevich of Vujevich Dermatology Associates in Pittsburgh, says the flexibility of the service has made them more efficient. "GRS Select allows us the opportunity to explore a more customised business partnership," he said. 
"This flexible level of service will further strengthen the efficiency of our in-house revenue cycle team while continuing to leverage the expertise of GRS, which has been an invaluable partnership to help us maintain financial stability during such a tumultuous time."