The hospital of the future – how to fully realise digitalised healthcare
By Simon Wilson, CTO, UK&I at HPE Aruba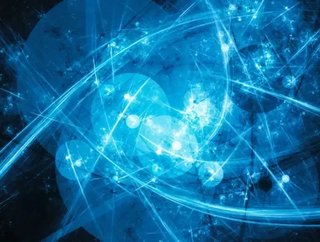 Healthcare institutions are currently facing huge pressures to be delivering more digitally-focused services for the public, while also aiming to mainta...
Healthcare institutions are currently facing huge pressures to be delivering more digitally-focused services for the public, while also aiming to maintain a balance between safety, performance and financial control. With ageing populations, increased costs and higher demand for care, something must change in order to drive greater performance.
You may think this an insurmountable task, but actually digital health is already on its way to becoming a reality. Take Plymouth Hospitals NHS Trust for example, where 'Wi-Fi is like electricity' and the hospital's wireless network is facilitating a whole range of devices – from infection control laptops and staff PCs, through to radio tags that track patient trolleys in the emergency department. The network being used here is a platform for innovation. Applications like electronic patient case files, wireless temperature monitoring tags for blood fridges and a virtual desktop service are already improving operations.
How will technology change the healthcare industry by 2030?
Big changes are certainly on the horizon. Over the next decade we will likely be moving to more automated medical check-ups in order to meet the greater demand on doctors in the wake of staff shortages and stretched budgets. This will become significantly more important as healthcare organisations re-build services around the Internet of Things (IoT) and AI.
Far from the healthcare institution we know today, the future will be far more streamlined. As soon as you enter the hospital, your vitals will be monitored using imaging technology that can assess your heart rate, temperature and respiratory rate. Where sensors perform a blood pressure and electrocardiogram (ECG) test within 10 seconds, and automatic triage or even diagnosis, can be done there and then. With this quicker diagnosis, there will be no waiting around for results, or a follow-up appointment to share them with your doctor.
This will help the people working in and visiting the hospital to be much more empowered. Caregivers will have more time to focus on patients rather than admin, they'll have better digital data repositories and therefore much richer information for decision making. Better still, they'll be able to access all of the digital patient records on their mobile devices. Patients themselves won't even need to enter the hospital for diagnosis. With app-based and wearable tools we'll be able to monitor health and even carry out our own scans. In turn, it's likely that we'll become much more open to AI playing a role in diagnosis and treatment. Provided that services are designed and implemented around patients, and permission is sought, of course.
See also
Finding the Balance between experience and risk
While this innovation sounds exciting and game-changing, how will hospitals ensure that there are no security risks from the addition of technology? Technological developments may improve the user experience but it needs to be balanced with the risk in order to succeed.
Aruba's own research finds that nearly two thirds (64%) of healthcare organisations have begun to connect patient monitors to their network, and 41% are connecting imaging or x-ray devices. Such measures are the building blocks for an Internet of Things (IoT) strategy, with potentially millions of interconnected medical, wearable and mobile devices sharing up-to-date information. However, the explosion and sharing of patient data can also pose a significant risk if mismanaged. For example, 89% of healthcare organisations that have adopted an IoT strategy, have experienced an IoT-related data breach.
A clear danger will be the surge in the amount of external devices linking to the network. It will be critical for organisations to maintain visibility of devices connecting to the network and sharing medical data, so that strict security rules can be applied. This is not just an issue for the future – currently, most companies have built their network using a series of technology solutions from multiple vendors, but they often a lack of cohesion between these disparate solutions. This approach lacks visibility, creates spiraling costs and inefficient process. Not to mention potential gaps for security breach and compromised user data. 
In order to provide a single network view, companies need prioritise an open standards architecture. That way they can achieve a holistic view of multi-vendor environments and ensure that data is effectively contextualised, made secure, and analysed. We expect that the change driven by technology developments will encourage healthcare companies to partner with providers who can help them negotiate this challenge and overlay new technology to enhance the equipment that's already there. Doing so, they can better protect the data within it without having to rip and replace, and utilise it better to provide more memorable experiences to the user.
In order to see the evolution we expect by 2030, healthcare providers need to find a way to deliver the necessary services more efficiently, less expensively and more effectively. These answers lie in the adoption of technology that can make a difference on security, experiences and outcomes alike.