How Distributed Ledger Technology will transform health data
By ​​​​​​​Karsten Stampa, COO/CFO at HealthBank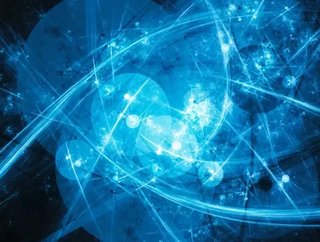 Accessing your own medical files is often a complex task. It might be your medical file, but you are far from owning it. You mighthave requested medical...
Accessing your own medical files is often a complex task. It might be your medical file, but you are far from owning it. You might have requested medical data transfers between two facilities - but these are often slow and fraught with errors. The information might relate to you as a patient, but you rarely have an active role in the management and implementation of said data.
The current system is fragmented and inefficient. The world has moved forward in leaps and bounds to the point where we have decentralised systems for handling virtual currencies, but vital information about our health is still stored on paper files and on aging computers. The famous NHS data breaches of 2017 are a prime example of the dangers that are lurking in plain sight.
There is currently no better solution to the issues raised by existing health data management than the blockchain - or more precisely distributed ledger technology (DLT). DLT is secure, immutable, and easily accessible. It could transform research, empower patients and bring much needed medical insight into isolated communities. These are just some of the ways DLT could transform health data management.
The Cambridge Analytica scandal forced people to realise the power of data. When users sign up for a new app or social network, it's rare for them to pay any attention to the terms and conditions. After all, they aren't sharing anything important so that data doesn't really matter.
However, in the wake of the Cambridge Analytica scandal, Facebook halted a research project which was asking hospitals to hand over anonymised patient data. If there is nothing wrong with sharing anonymised data, then why did Facebook feel the need to hit the brakes? They recognised that this was a grey area for data protection, as it's easier to fill in the gaps of anonymised data using social data which is freely shared.
See also
What is clear is that patients need increased control of and privacy for their data if it is ever to be used to enact change via research studies or similar initiatives. Empowering patients to take control of medical data - and allowing them to decide which studies and trials they would like their data to be included in - will go a long way to increase trust.
However, empowering patients in this way is only ever going to be valuable if they have confidence in the systems that they are using.  End-to-end encryption of patient data as well as an intelligent key management can help to keep it safe and allow patients to use it to make better decisions about their health. Patients could easily connect their data to health tracking apps, which could, in turn, feed information back to their primary health care provider to improve healthcare provisions. Patients might not always report the facts accurately to their doctor, but data does rarely lie.
This type of decentralised ledger technology is already in play, and we are excited to be  blazing the trail. Empowering patients while pushing the medical industry forward with the right technology. Medical research and the search for cures is often held up by a lack of access to up-to-date medical records and blanket policies which forbid health care providers from sharing that critical information. DLT can enable patients to control their own data, ultimately, bringing trust to an industry that is critically important to us all.
Karsten Stampa began his career as a management consultant for various German institutions, mainly focusing on various aspects of regulation and has been COO/CFO at HealthBank since 2016.
His main interests are the development of trust-based management through visualisation and clarification of strategies, transparency and leadership as well as the development of (internal) control systems. Since 2008, Karsten Stampa has also been a lecturer at the HWR Berlin and teaches Strategic Management & Leadership.