How Executive Mental Health built its own billing software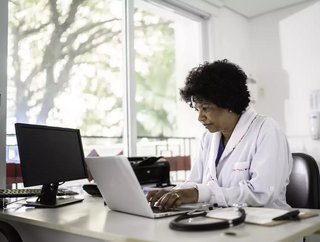 When Californian mental healthcare provider Executive Mental Health couldn't find reliable software for its needs, the inhouse IT team built their own
Executive Mental Health (EMH) is a provider of integrated mental health services, including clinical psychology and neuropsychology. The company recently celebrated its 25th anniversary, and to mark this announced new corporate branding and a recruitment drive to boost its team by 25%. 
EMH had been growing steadily over the years, hiring more doctors and other staff members as a result. To manage the increase in administrative, billing and reporting tasks the company was handling, in 2018 the company began developing its own reporting software, after not finding anything suitable on the market. 
In July 2020 Executive Mental Health's Proprietary Reporting System (PRS) launched, enabling the team to carry out reporting tasks and provide data integral to the company's growth. The software was designed to rapidly verify patient insurance, simplify evaluation and progress note reporting, ensure effective claim and billing management, and track clinician productivity and revenue.
Creating software to support growth
The primary goal was to ensure that, as EMH hired more doctors, the company could effectively maintain quality control and consistently include important information within reports.  It has also increased the efficiency with which doctors generate reports. Then, as EMH expanded, the software evolved to address newer,  also important issues.
There were a few challenges, the biggest of which was lack of experience - this was EMH's initial foray into software development, and therefore the team did not have a process in place to do this. 
While an initial time of 12 to 18 months was set, it took around 2 years to deploy and debug the programmes. EMH also needed to identify and contract partners that would EMH to create an interface that connected its programme with their clearinghouse for billing submission. 
Last but not least, to successfully launch the system, an instruction manual had to be created, explaining in detail how to utilise the new software. Staff members needed to run through various scenarios to ensure it was both user-friendly and very informative.
Team work 
Once it was launched there was enthusiasm from the employees - something EMH attributes to designing the software to clinicians' specifications.  "Project development is time consuming and stressful and potentially can create dissension amongst team members" EMH founder Dr. Ari Kalechstein said. "Fortunately, the members of EMH team utilised the process of software development to articulate their particular needs and to better understand the needs of their teammates."
As well as cost savings and improvements to the quality of care, Kalechstein says that the project has fostered a culture of collaboration. "The deeper understanding of the needs of their teammates resulted in an increased closeness between the team members, more effective communication amongst team members, and a more effective result."
"We learn about the character of others during times that are challenging and stressful" he adds. "EMH's team collaborated effectively in a manner that was cerebral, supportive, and driven to succeed, something that makes me feel proud as the president and CEO of the company. Our success in this regard, particularly during the pandemic, tells me that our team will band together, grit out the situation, and emerge triumphant, potentially nicked up a bit, but triumphant nonetheless."