How Sage Intacct saved a rehab centre $1 million a year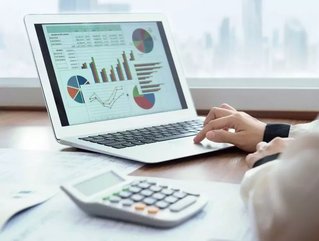 Using cloud solution Sage Intacct, Banyan Treatment Center is saving $1 million annually using data analytics and automation...
Banyan is a US-based drug treatment and mental health rehabilitation organization that has been steadily growing since it was founded in 2013. After making a series of acquisitions, the company grew from a small business with five locations into a larger corporate structure spanning fourteen facilities across seven states, including in major cities like Chicago, Boston and Palm Springs. 
Sean Mintz, Banyan's chief financial officer, explains that this expansion meant they needed a robust multi-entity accounting system. "We were looking for consolidation capabilities and better visibility into our cash balances since money was moving in and out of the business very, very fast."
"We considered several other market-leading solutions, but ultimately felt Sage Intacct was the right choice to support a future-proof transition and quickly get our metrics out of Excel spreadsheets." 
A cloud-based efficient solution
Sage Intacct's cloud-based financial management solution has provided Banyan with automated transactions, which has reduced at least 10 hours a week of manual intercompany transactions, which Mintz says has made a huge impact. 
They're also able to get insights easily by creating custom reports, dashboards, and performance cards. This is enabling them to carry out far more financial data analysis – Mintz notes they've been able to increase how much time they spend on this from 15 to 60%. 
By replacing their legacy accounting software with Sage Intacct, Banyan have increased their productivity by 35%, thanks to banking integrations that feed updates directly into the cloud-based system each day, improving data accuracy and cutting the time spent on monthly bank reconciliations in half. 
It's also enabling them to easily compare financial data by entity, location, department, or insurance source, and pull in non-financial details to calculate things like revenue per admission, revenue per day, patient acquisition costs, and food cost per patient per day. 
"We've saved a million dollars from having better visibility, since we can now be highly efficient in how we're spending our money" Mintz says. "With Sage Intacct, we know about so many business trends that were simply impossible to track before amidst our constant growth and spending increases."