Looking past the hype: Getting real-world results from AI in healthcare
By Jean-Claude Saghbini, Chief Technology Officer, Wolters Kluwer Health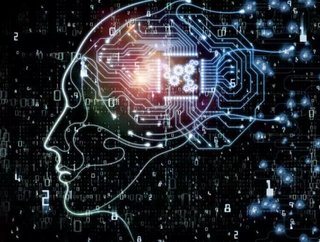 The introduction of artificial intelligence, or AI, is transforming every aspect of our lives, and healthcare is no exception. It's the word on every...
The introduction of artificial intelligence, or AI, is transforming every aspect of our lives, and healthcare is no exception. It's the word on every executive, clinician, technologist, and policy-maker's lips. Just last month, Theresa May called for an 'AI revolution' in the NHS, harnessing the power of big data to prevent cancer-related deaths.
Elsewhere, we read headlines showcasing futuristic healthcare technologies like emotive robots and Star Trek "Tricorder" devices.
Hype and politics aside, innovations across the AI spectrum are already improving the patient experience while also delivering major efficiencies.
At Wolters Kluwer, we ensure we meet the needs of clinical teams in a 21st Century healthcare system. And as we do so, we are ideally placed to observe and drive how AI is achieving results.
We're witnessing how AI can equip nurses with 'surveillance superpowers,' so that they can detect and deal with life-threatening disease conditions such as sepsis before it is too late. With nurses under intense pressure to care for several patients at the same time, AI can be used to monitor hundreds of patient datapoints and detect early signs of a condition well before observable symptoms, potentially enabling life-saving medical interventions and protocols.
AI clearly has a role to play in disease detection and prediction, but it is also being put to use as a way of maintaining relationships with patients after they leave hospital.  Proper healthcare extends into the home through patient engagement. With AI for example, it's possible to provide personalised, consistent, interactive voice response (IVR) follow up based on patient responses during recovery, with up to a million unique conversations. Responses from patients that are identified as high-risk can then be flagged for rapid intervention.
Approximately 100,000 patients per week use our Emmi programmes prescribed by physicians to help them adhere to recommendations and take a more active role in managing their health.
While human-centric examples like these are easy to understand, what's equally important is the burgeoning role of AI behind the scenes – something that the data science team at Wolters Kluwer spends a lot of time exploring. AI is helping us get to grips with the mass of data that the healthcare industry has captured over the years.
As in many industries, healthcare providers have spent the last 10 years capturing and entering data in electronic health records (EHRs). This has been justified on the basis that data will make us more efficient. The reality is much of the data is siloed by disparate systems with unique terminologies and coding that thwart interoperability.
See also
AI is helping us get past this so-called 'Tower of Babel' syndrome by normalising data so that we can actually access and exchange data across systems. The result? Reduced delays, fewer errors and lower operating costs.
The use of natural language processing (NLP) in healthcare is another significant AI development, enabling the sector to standardise highly unstructured data, such as physicians' notes and old patient records. The ability to identify particular patient cohorts or those who share similar traits has a range of exciting applications, including gaining insights on a patient's more complete history that is otherwise locked in unstructured notes.  The result is clinical decision support that is contextual to the patient's medical condition.
There is also scope to apply AI-based adaptive learning to the education of medical students, nurses and the like. AI-informed test prep tools allow us to precisely assess the strengths and weakness of individual aspiring medical students, serving up test questions that optimise their learning progress. Recognising that people learn differently, we are exploring how 'gamified' learning can deliver personalisation education.
A recent article on the Global Healthcare platform underlined the importance of digital tools as a way of combatting real world issues such as ageing workforces, staff shortages and limited healthcare budgets. It also highlighted developments such as the arrival of digital assistant Amazon Alexa in healthcare, and Apple's partnership with Stanford University, to give the smartwatch the ability to detect heart disease.
Innovations of this kind are an exciting endorsement of AI's potential, but it's also important to stress that there is more to a successful AI strategy than throwing technology at problems. Where Wolters Kluwer Health solutions have an edge is in terms of our expertly curated clinical content used by more than 2.8mn clinicians across 187 countries. Through our widely-deployed UpToDate, we have a quarter-century history of working with clinicians in the challenging area of clinical decision support.
As AI rolls out across healthcare at a rapid pace, we are able to develop technology solutions built on a solid foundation of the best evidence so that we support best practice decision-making without losing its human centric ethos.
While the pressures on healthcare are there for all to see, there are some bright spots with regard to AI. One is that regulators in many markets are evolving their rulebooks so as to promote and encourage innovation.
Another is that AI is not replacing the human element in healthcare – but supporting it with technologies that range from robot assisted surgery to virtual nursing assistants. Our firm belief is that AI is not about the science fiction of making physicians, nurses or pharmacists obsolete.  It is about augmenting their knowledge base and helping them make decisions faster and more accurately, engaging them and their patients in decisions and behaviors that ultimately will improve outcomes.
While that may not sound as exciting as Hollywood's sci-fi sick bay of the future with roaming robot nurses and doctors, AI holds tremendous promise to improve health at a population level. And that is truly exciting.