Medtronic is set to acquire Mazor Robotics for $1.6bn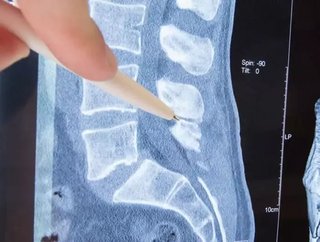 One of the world's largest medical technology, services and solutions companies – Medtronic is set to acquire robotic technology company, Mazor Roboti...
One of the world's largest medical technology, services and solutions companies – Medtronic is set to acquire robotic technology company, Mazor Robotics for $1.6bn.
At present, Medtronic employs more than 86,000 people worldwide, serving physicians, hospitals and patients in more than 150 countries. The acquisition will therefore strengthen its position as a global leader in enabling technologies for spine surgery, and drives Mazor Robotics' vision to bring its core technology to the forefront of the global market.
Mazor's proprietary core platform technology, including the Mazor X Robotic Guidance System (Mazor X), and the Renaissance Surgical-Guidance System (Renaissance), are transforming spinal surgery from freehand procedures to accurate, state-of-the-art, guided procedures.
To date, more than 200 Mazor systems are in clinical use on four continents and have guided the placement of more than 250,000 implants during some 40,000 procedures, enabling minimally-invasive spine surgery to become standard procedure in many hospitals.
Combining Medtronic's market-leading spine implants, navigation, and intra-operative imaging technology with Mazor's robotic-assisted surgery (RAS) systems, the company will aim to deliver a fully-integrated procedural solution for surgical planning, execution and confirmation in order to showcase this integration at the upcoming NASS (North American Spine Society) 2018 Annual Meeting in Los Angeles.
Mazor's core technology has received more than 15 US Food and Drug Administration clearances and has been the subject of more than 60 publications, leading the spine robotics market on the evidence front. The company is the holder of more than 50 patents worldwide.
"We believe robotic-assisted procedures are the future of spine surgery, and provide surgeons a more precise, repeatable, and controlled ability to perform complex procedures. Medtronic is committed to accelerating the adoption of robotic-assisted surgery and transforming spine care through procedural solutions that integrate implants, biologics and enabling technologies," said Geoff Martha, Executive Vice President and President of the Restorative Therapies Group at Medtronic.
See also
"We intend to further cultivate Mazor's legacy of innovation in surgical robotics with the site and team in Israel as a base for future growth."
"Over the past two years it's become clear to us that enabling technology like this is the future," he informed Bloomberg.
"It improves outcomes in spinal surgery and reduces the variability. Once we realised this is clearly the future, we knew we had to integrate all this technology."
Through the announcement, Medtronic will accelerate the advancement and adoption of RAS in spine to the benefit of patients, providers, and the healthcare system more broadly. 
Ori Hadomi, CEO of Mazor Robotics added: "The Mazor team and product portfolio's full integration into Medtronic will maximize our impact globally through Medtronic's channels, advance our systems' leadership position in the marketplace, and drive the realization of our vision to heal through innovation."
The acquisition is expected to close during Medtronic's third fiscal quarter ending January 2019. The company projects the acquisition to generate a double-digit return on invested capital (ROIC) by year four, with an increasing contribution thereafter.