Mount Sinai launches the first centre for biomedical blockchain research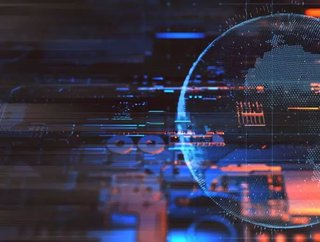 The use of blockchain in healthcare is set to accelerate as providers seek to deliver efficient healthcare services, turning towards technological advan...
The use of blockchain in healthcare is set to accelerate as providers seek to deliver efficient healthcare services, turning towards technological advances, harnessing data analytics and advanced IT solutions in the process.
According to a report by BIS Research, titled "Global Blockchain in Healthcare Market- Analysis and Forecast, 2017-2025," blockchain in healthcare is estimated to be $176.8mn in 2018, and is estimated to grow over $5.61bn by the end of 2025.
Introducing transparency, eliminating third-party intermediaries and streamlining operational processes, blockchain will seek to promote patient engagement and open up opportunities for further revenue streams. It could also save the healthcare industry up to $100-$150bn per year by 2025 in data breach-related costs, IT costs, operations costs, support function costs and personnel costs.
The Icahn School of Medicine at Mount Sinai and the Institute for Next Generation Healthcare has therefore launched its new Center for Biomedical Blockchain Research. The first of its kind at any academic medical center, it will place Mount Sinai at the cutting edge of research that uses the technology, to solve problems in healthcare and medical science.
The Mount Sinai Health System is New York City's largest integrated delivery system encompassing seven hospital campuses, a leading medical school, and a vast network of ambulatory practices throughout the greater New York region.
See also
Led by Joel Dudley, PhD, Executive Vice President of Precision Health at Mount Sinai, Mount Sinai Endowed Chair in Biomedical Data Science, Associate Professor of Genetics and Genomic Sciences, and Director of the Institute for Next Generation Healthcare, along with Noah Zimmerman, PhD, Assistant Professor of Genetics and Genomic Sciences and Director of the Health Data and Design Innovation Center, research will primarily focus on the application of data-driven approaches and machine intelligence.
The center's research will lay the foundations for its forthcoming industry partnership programme for companies looking to develop biomedical blockchain solutions that address problems in both clinical medicine and biomedical research. It will develop blockchain applications by conducting scholarly evaluations of blockchain-enabled solutions; provide partnership and consulting opportunities with companies working on these projects, as well as build and test its own systems within the Mount Sinai Health System.
"At Mount Sinai, we bring to the table deep expertise in biomedical data, machine learning, and data governance. This experience will allow us to address many of the most promising uses for blockchain in biomedicine with the goal of improving healthcare delivery and reducing costs," says Dr Zimmerman.
 "There is an opportunity to reimagine how we organise and incentivise individuals and organisations to promote health. Our aim is to understand whether blockchain, and associated technologies, can be used to solve open problems in health care and biomedical research."
 "We see the potential for blockchain and related technologies to enable applications that support more unified health care ecosystems and serve the greater goals of realizing national and global precision health networks," adds Dr. Dudley.