Moving beyond the boundaries of traditional health care to address the whole person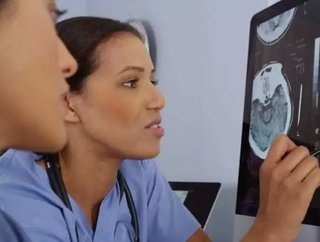 When we think of high-tech healthcare, we may think of hospital operating rooms with beeping electronic monitors and robotic surgery devices. But such c...
When we think of high-tech healthcare, we may think of hospital operating rooms with beeping electronic monitors and robotic surgery devices.  But such clinical health care deals with only a minority of the things that actually affect an individual's total health.
Technology can -- and should -- play a big role in other aspects of making people healthier. Integrating data about the social world of the patient with the clinical data can have a huge impact on health. It can help caregivers address the myriad issues that affect people's health outside the acute care provided in a modern hospital by helping provide support in their everyday lives.
RELATED TOPIC: IBM Watson delves deeper into health: 6 initiatives to watch
Together, systems that encourage caregivers to interact and use best practices as well as Big Data analytics and mobile devices linking patients, families and caregivers can change people's lives. We need to use technology to achieve real collaboration among the many professionals and individuals involved in any person's care. We need to use analytics to examine each individual's health records and personal situation to detect early warnings. We need to establish best practices for dealing with genetic, environmental and lifestyle issues that have a bigger impact on overall health than the acute conditions that are treated in a hospital.
What we generally think of as health care -- doctor visits and hospital treatment -- accounts for only 10 to 25 percent of the variance in an individual's health over time.* Surgeons in a world-class emergency room may save a person's life after a car accident. But the person's level of health in the years before the accident and for the years after recovery will be determined by many other issues.
Genetic factors account for 15 percent to 30 percent of health variance. Health behaviors such as smoking, drinking and exercise cause another 30 percent. Social and economic factors, including poverty, marital status and relationships, can cause 15 percent to 40 percent of the variance. And physical environmental factors such as air pollution and housing can have a 5 percent to 10 percent effect.*
RELATED TOPIC: Why India needs to adopt mHealth to enhance traditional models
In creating health policy, political leaders focus on clinical health care because that's where the money is. However, clinical care isn't sufficient for the high-cost, high-needs segment of the population. Elderly patients with diabetes or heart disease need to do more than take their medication. They may need help with transportation, meal preparation, and house cleaning. They may need help taking on a landlord who doesn't repair a broken elevator or clean up mold that causes breathing problems. Treating the whole person goes beyond just their clinical concerns but also considers their social and behavioral needs at the same time.
The goal should be improved health, and achieving that can actually reduce health care costs. Smarter care crosses the boundaries created by different government agencies, private providers, individuals and their families. Combining data from many sources can uncover insights that improve a patient's wellbeing. Applying collaboration and process automation to those insights increases the impact at the point of care. Providers can coordinate better with each other and the individual by having the insights on hand with applications that support their processes.
Around the world, a number of programs are emerging to care for the broad needs of people with chronic diseases. In Finland, there is legislation to bring social services and the health care system into a single citizen record. In The U.S., 262 hospital systems in 36 states employ lawyers to help patients access the housing or disabilities aid to which they are entitled. A United Kingdom program lets doctors write prescriptions authorizing patients to see a hospital-based income security consultant who can help them with budget, tax and benefits issues. We need to do more of this in the future.
RELATED TOPIC: How Europe is transforming big data into better health
When we think about public health, we need to think more broadly than traditional health care. We need to understand when social factors affect individual health, and how policy can be designed to help. High-tech medicine can extend far beyond the hospital. Applying technology to the broader issues surrounding a person's well–being by helping manage and coordinate care across a multi-disciplinary team can make a big difference in health care, social care and in people's lives.
*Source: Institute for Alternative Futures. Community Health Centers Leveraging the Social Determinants of Health, 2012.http://www.altfutures.org/leveragingSDH