New plasma flashlight can kill bacteria and germs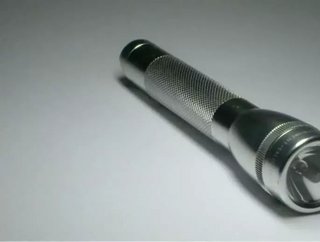 An innovative health gadget, which comes in the form of a torch, can reportedly destroy germs and bacteria, according to news agency AFP. The 'pl...
An innovative health gadget, which comes in the form of a torch, can reportedly destroy germs and bacteria, according to news agency AFP.
The 'plasma flashlight', as it officially known, was developed by a team of researchers based in China, Australia and Hong Kong.
They believe it would be a perfect tool for healthcare workers that are positioned in danger zones, such as wars, conflicts and disaster areas, who have limited access to medications.
It works by emitting a charged, ionised stream of gas which kills germs and infections.
To read the latest edition of Healthcare Global, click here
Although similar products are available – for example, hot plasma sterilisers – such devices are expensive to run because of their large size, which is often similar to a refrigerator.
Hot plasma sterilisers all need an external power supply to work in addition to a constant supply of gas.
However, with the revolutionary new plasma flashlight a gas supply is not required and it is able to operate from just a 12 volt battery.
Although blasting with a stream of gas may sound an extreme treatment, it apparently causes no damage to the skin.
The inspiration behind the flashlight was to create a healthcare device that is able to eliminate germs and bacteria without the need for water and drugs.
This is why the creators of the plasma flashlight feel it an ideal setting for it to operate in would be in the aftermath of natural disasters and conflicts.
AFP reports that the flashlight has been tested on a type of germ that is resistant to antibiotics and heat treatments.
Enterococcus faecalis is often responsible for causing infections in patients following dental surgery.
Commenting on the device, Ken Ostrikov, from the Plasma Nanoscience Centre in Australia, said: "In this study, we chose an extreme example to demonstrate that the plasma flashlight can be very effective even at room temperature.
"For individual bacteria, the inactivation time could be just tens of seconds."
He added that the flashlight could cost as little as $100 to manufacture.
However, despite the promising results, the researchers are apparently none the wiser as to why the jet of gas mimics the effect of antibiotics and other antibacterial treatments.
They believe one explanation would be that the plasma and surrounding surface react in such a way that oxygen molecules are created – which bacteria is particularly vulnerable to.
More information on the plasma flashlight has been published in the Journal of Physics D: Applied Physics.
The Healthcare Global magazine is now available on the iPad. Click here to download it.