The Richest Doctor Ever to Speak at American Telemedicine Association 2015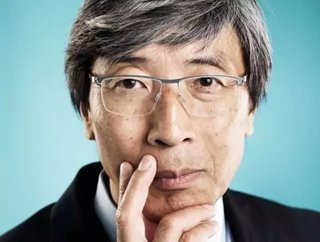 Patrick Soon-Shiong, MD, a world-renowned physician, surgeon, scientist and entrepreneur, will deliver a keynote address at ATA 2015, the American Telem...
Patrick Soon-Shiong, MD, a world-renowned physician, surgeon, scientist and entrepreneur, will deliver a keynote address at ATA 2015, the American Telemedicine Association's (ATA) 20th Annual Telemedicine Meeting and Trade Show and world's largest telemedicine, telehealth and mHealth meeting.
"Dr. Soon-Shiong's accomplishments, experience and vision will inspire attendees to find creative solutions within their own organizations that improve the accessibility and quality of remote medical care delivery," said Jonathan Linkous, CEO of ATA.
Dr. Soon-Shiong's latest business venture, NantWorks, promises to revolutionize and modernize the healthcare system by combining science and technology in new and innovative ways to improve patient outcomes. The organization is comprised of an ecosystem of companies developed to create a transformative global health information and next generation pharmaceutical development network, for the secure sharing of genetic and medical information - empowering doctors to treat patients with proven precision at the first point of care and, ultimately, improving the lives of individuals, everywhere. He has pioneered novel therapies for both diabetes and cancer, published more than 100 scientific papers and has over 95 issued patents on groundbreaking medical advancements. Dr. Soon-Shiong, part owner of the Los Angeles Lakers, has been recognized by Forbes as the wealthiest American in the healthcare industry and the wealthiest man in Los Angeles.
[READ MORE] Dr. Soon-Shiong to Lead Providence, Redefine Cancer Care and Bioinformatics
Dr. Soon-Shiong and other visionaries will share their expertise on a range of innovative remote healthcare delivery topics. Other keynote speakers include Yulun Wang, PhD, President of ATA and CEO of InTouch Health; Reed V. Tuckson, MD, ATA President-Elect, Managing Director of Tuckson Health Connections, and former Executive Vice President and Chief of Medical Affairs at UnitedHealth Group; and LTG (Ret.) James Peake, MD, ATA Vice President, President of CGI Federal and Former U.S. Secretary of Veterans Affairs.
For over 20 years, the ATA Annual International Meeting & Trade Show has been the premier forum for healthcare professionals and entrepreneurs in the telemedicine, telehealth and mHealth space.
This year's meeting will take place May 2-5, at the Los Angeles Convention Center. The world-class, peer reviewed program will include over 500 educational sessions and posters, highlighting the latest innovations, applications and delivery models in telemedicine. The expansive exhibit hall will host over 250 of the leading vendors with groundbreaking remote healthcare technologies and services. Learn more and register at www.ATA2015.org 
Follow us on Twitter (@HealthcareGlbl) and like us on Facebook!